Health Highlights: March 4, 2010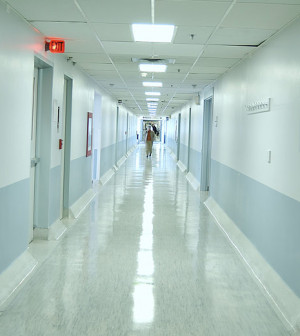 Here are some of the latest health and medical news developments, compiled by the editors of HealthDay:
Heartburn Drug's Name Changed To Prevent Errors: FDA
The name of the heartburn drug Kapidex will be changed to Dexilant in order to avoid confusion with drugs meant to treat cancer and other conditions, the U.S. Food and Drug Administration said Thursday.
The name change by Japanese drugmaker Takeda Pharmaceuticals will take effect next month, the Associated Press reported.
Kapidex was approved in the U.S. last January. Since then, pharmacists have repeatedly confused the heartburn drug with the prostate cancer drug Casodex and the narcotic pain reliever Kadian.
Other than the name switch, the FDA said there are no other changes planned for Kapidex, the AP reported.
—–
FDA to Discuss Insulin Pump Recalls
A U.S. Food and Drug Administration advisory panel will hold a special meeting Friday to discuss an increasing number of hardware and software problems with insulin pumps, the agency said.
In 2007, there were 375,000 Americans with type 1 diabetes using insulin pumps, according to the FDA. The agency said there have been 18 recalls of insulin pumps over a five-year period, Dow Jones news wire reported.
"Device problems critical to insulin pumps exist across all manufacturers," the FDA said.
At Friday's meeting, the panel of outside medical experts will discuss what action can be taken to minimize risks associated with insulin pumps that have to be recalled, Dow Jones reported.
—–
USDA Ignored Slaughterhouse Safety Violations: Testimony
U.S. Department of Agriculture officials failed to take action when agency inspectors identified slaughterhouses with illegal and unsafe practices, says a supervisory veterinarian at the USDA's Food Safety and Inspection Service.
In testimony to be delivered Thursday at a hearing of the House of Representatives' Committee on Oversight and Government Reform, Dean Wyatt lists cases in which he says he and other inspectors were overruled and even threatened with demotion after citing slaughterhouses for violations, USA Today reported.
"When upper-level FSIS management looks the other way as food safety or humane slaughter laws are broken then management is just as guilty for breaking those laws," Wyatt said in his testimony, according to USA Today, which obtained a copy of the testimony in advance of the hearing.
In recent years, there have been a number of outbreaks of potentially deadly illnesses linked to contaminated meat.
The enforcement problems listed by Wyatt occurred before current Agriculture Secretary Tom Vilsack took over the agency, USDA spokesman Caleb Weaver told the newspaper. Weaver said Vilsack is "fully committed" to enforcing safe and human slaughtering rules.
Rep. Dennis Kucinich, D-Ohio, who will chair the congressional committee hearing, said, "The new administration must recognize past wrongs and ensure the proper treatment of animals and the safety of our food supply."
—–
Popular Fish Oil Products Contain PCBs: Lawsuit
Popular brands of fish oil dietary supplements contain unsafe and illegal levels of cancer-causing PCBs, charges a lawsuit filed by environmentalists in California.
The plaintiffs say their initial testing of the products found PCB levels ranging from 12 nanograms to 850 nanograms per recommended dose, CBS News reported.
The lawsuit by two citizen environmentalists and the Mateel Environmental Justice Foundation says the fish oil products violate California's Proposition 65, which requires manufacturers to warn consumers about all chemical exposures.
The eight supplement makers or distributors named in the lawsuit are: CVS Pharmacy, Rite Aid, General Nutrition Corp., Solgar, Twinlab, Now Health, Omega Protein, and Pharmavite, CBS News reported.
—–
Alzheimer's Hope Fails in Drug Trial

One of the world's great hopes for treating Alzheimer's disease fell flat Wednesday, when the drug failed a late-stage clinical trial.
The drug, called Dimebon, got its start as a hay fever pill in Russia in the 1980s, and appeared to stave off some of the mental problems tied to Alzheimer's in an earlier study.
But it showed no benefit in treating the mental decline or behavioral issues related to Alzheimer's when compared with a placebo, the drug developers, Pfizer and a California start-up called Medivation, said in a statement, The New York Times reported.
This current study involved 598 patients in Europe and in North and South America who had mild to moderate Alzheimer's disease, the Times said.
The failure appeared to dash the drug makers' hopes for the drug, at least for use of the drug on its own to treat Alzheimer's. However, Medivation and Pfizer will conduct other trials combining Dimebon with other Alzheimer's drugs.
Dimebon is also being tested as a medication for Huntington's disease, the Times reported.
​