U.S. Chalks Up Victories in War on Cancer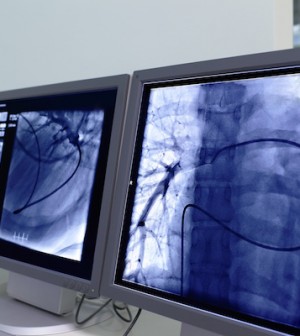 THURSDAY, March 11The decrease in cancer deaths in the United States since 1990 is the result of reduced tobacco use, increased cancer screening and improvements in treatment, according to an American Cancer Society study.
Researchers analyzed national data from 1970 to 2006, and found that overall cancer death rates (per 100,000) increased from 249.3 in 1970 to 279.8 in 1990 and then decreased to 221.1 in 2006. That's a decline of 21 percent from 1990 and a drop of 11 percent since 1970.
Cancer death rates (per 100,000) among women increased from 163 in 1970 to 175.3 in 1991 and then decreased to 153.7 in 2006 — a decline of 12 percent from 1991 and 6 percent from 1970.
The researchers also calculated that, for people younger than 75, the decrease in cancer death rates from 1970 to 2006 resulted in about 2 million years of potential life gained.
The study was published online March 9 in PLoS One.
However, the researchers warned, the drop in cancer death rates since the early 1970s, when the United States began what is referred to as its "war on cancer," should not lead to complacency.
"Continued and increased investment in cancer prevention and control, access to high quality health care and research could accelerate this progress" against cancer, they concluded.
More information
The U.S. National Cancer Institute discusses cancer risk.
Source: HealthDay
​