Morphine May Help Tumors Spread in Cancer Patients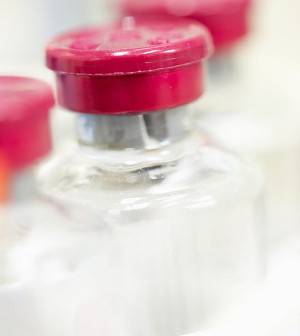 WEDNESDAY, Nov. 18Two new studies add to growing evidence that morphine and other opiate-based painkillers may promote the growth and spread of cancer cells.
The papers, scheduled to be presented Wednesday at an international cancer conference in Boston, also demonstrate how preventing opiates from reaching lung cancer cells reduces cancer cell proliferation, invasion and migration.
The findings from tests with cell cultures and mice suggest that the mu opiate receptor — where morphine acts in the body — may offer a potential treatment target.
"If confirmed clinically, this could change how we do surgical anesthesia for our cancer patients. It also suggests potential new applications for this novel class of drugs which should be explored," Patrick A. Singleton, an assistant professor of medicine at the University of Chicago and principal author of both studies, said in a university news release.
Morphine can increase tumor cell proliferation, inhibit the immune system, promote the growth of new blood vessels (angiogenesis) that feed tumors and decrease barrier function. In cancer patients undergoing surgery, decreased barrier function may make it easier for tumors to invade tissue and spread to other parts of the body, while increased angiogenesis helps tumors thrive in a new location.
Singleton and colleagues found that mice without the mu opiate receptor didn't develop tumors when injected with lung cancer cells, while normal mice did develop cancer. The researchers also found that methylnaltrexone — developed to treat opiate-induced constipation — reduced the proliferation of cancer cells in normal mice by 90 percent.
More information
The U.S. National Cancer Institute has more about metastatic cancer.
Source: HealthDay
​