Newer Blood Thinners May Outperform Old Standbys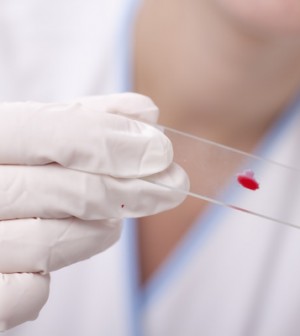 WEDNESDAY, Nov. 18After years of little progress, three new trials suggest that the latest generation of blood thinners may outperform the old standbys warfarin and clopidogrel (Plavix).
In one study, dabigatran etexilate (marketed as Pradax in Canada and Pradaxa in Europe; it is not yet approved in the United States) proved to be safe in preventing blood clots when patients were treated for acute coronary syndrome, a cluster of symptoms that might indicate a heart attack.
"Dabigatran seems to be safe on top of dual antiplatelet therapy [meaning aspirin and Plavix]," said study author Dr. Jonas Oldgren, chief physician in the department of cardiology at Uppsala University Hospital in Uppsala, Sweden. "It has already been shown to have superior efficacy compared with warfarin."
A previous trial had demonstrated that dabigatran outperformed warfarin in preventing strokes in patients with atrial fibrillation.
The current trial, to be presented Wednesday at the American Heart Association's annual meeting in Orlando, Fla., also saw a reduction in mortality, nonfatal heart attack and stroke, although it was not specifically designed to look at efficacy.
"Dabigatran appears to be superior to warfarin in terms of safety and more effective as well. This is the first alternative to warfarin that could signal a changing of the guard," said Dr. Bernard Gersh, a professor of medicine at the Mayo Clinic College of Medicine in Rochester, Minn. "I think there are still questions that need to be answered but it's fair to say that warfarin has been around for many, many years and everybody hates warfarin. Patients hate warfarin. Doctors hate warfarin. It's not the most convenient drug, but it's effective and it is cheap."
The trial involved more than 1,800 patients in 24 countries with acute coronary syndrome who were randomized to receive one of four doses of dabigatran, made by Boehringer Ingelheim, or a placebo. All participants were also taking aspirin and Plavix.
"It's premature to say that a drug like dabigatran will take the place of warfarin," Gersh said. "There will be a lot of discussion about cost and convenience. It's a twice-daily dose and there are some questions about a possible higher rate of heart attack. I don't think this is truly resolved yet, but I think we can say that for the first time we have seen a drug that certainly has the potential to be an alternative to warfarin, and maybe even superior."
Two other trials, both presented at the heart association meeting and published in the Nov. 18 issue of Circulation, looked at an anti-clotting pill called ticagrelor (Brilinta), comparing its performance with clopidogrel (Plavix). Brilinta, made by AstraZeneca, is also awaiting approval from the U.S. Food and Drug Administration.
Prior Brilinta studies have found that it was better than Plavix in preventing new heart attacks and preventing deaths among patients who had already had a heart attack.
In one of the two latest trials, both conducted by researchers at Sinai Hospital in Baltimore, patients with stable coronary artery disease who were also taking aspirin were randomized to Brilinta, Plavix or a placebo for six weeks.
The results showed that Brilinta could be turned off faster, meaning patients could go into surgery right away if needed, and lasted longer than Plavix.
The second Brilinta study showed that patients who didn't respond to Plavix did respond to Brilinta.
All of this just signals the beginning of a new round of anti-clotting medications, experts said.
"There are several trials ongoing of other alternatives to warfarin. We will probably see results in the next two years," Gersh said.
More information
Visit the American Heart Association for more on blood thinners.
Source: HealthDay
​