Lifelong Exercise Keeps Seniors Young at Heart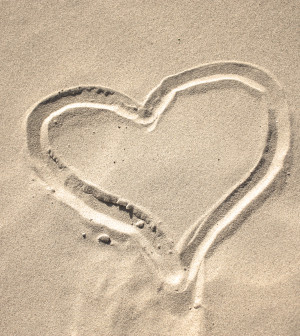 WEDNESDAY, Nov. 18Lifelong exercise helps seniors keep their hearts healthy, new research shows.
The study included healthy people over age 65 — without chronic diseases such as diabetes or high blood pressure — who were recruited from another study in which they'd been reporting their weekly physical activity for the previous 15 to 25 years.
For the new study, the participants underwent cardiopulmonary stress tests, ultrasounds of the heart and blood vessels, and other tests to assess heart health.
The more exercise participants had done during their lives (as measured by the number of days per week of exercise training), the more likely they were to have preserved the youthful characteristics of their heart, said Dr. Paul Bhella, of the University of Texas Southwestern Medical Center in Dallas, and colleagues.
For example, those who exercised four to five times a week during their lives had about 54 percent of the benefit seen in "Master" athletes, while those who exercised two to three times a week had 42 percent of the benefit.
Master athletes are seniors who've exercised six to seven times a week for 15 to 25 years and retained 100 percent of their heart's youthful characteristics and have hearts similar to those of 30-year-olds.
The study was scheduled to be presented Wednesday at the American Heart Association's annual meeting in Orlando, Fla.
In other research presented at the meeting, researchers found that stem cell therapy improves heart function, exercise ability and outcomes in patients with severely enlarged hearts caused by dilated cardiomyopathy and normal coronary arteries.
Patients in this study underwent a procedure in which bone marrow-derived stem cells were delivered to the injured area of their heart muscle. The patients' heart dimension and function, exercise capacity and markers of heart failure progression were measured before and every three months after the stem cell therapy.
One year later, survival of patients treated with stem cells was 93 percent compared with 70 percent for patients who didn't have stem cell therapy. The stem cell therapy patients also showed improved heart function, increased exercise capacity and a reduction in markers of heart failure progression.
While these results are preliminary, they suggest that stem cell therapy may become an important treatment option for patients with advanced heart enlargement due to dilated cardiomyopathy, said Dr. Bojan Vrtovec, of the Ljubljana University Medical Center in Slovenia, and colleagues.
More information
The U.S. National Heart, Lung, and Blood Institute has more about physical activity and heart health.
Source: HealthDay
​