In Pregnancy, Leg Clots More Likely on Left Side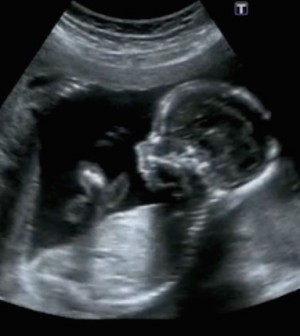 TUESDAY, March 30When pregnant women develop a blood clot known as deep vein thrombosis, it is most likely to occur on the left side, and particularly in the left leg, Canadian researchers have found.
Dr. Wee-Shian Chan of Women's College Hospital in Toronto, and co-author of a newly published review, said in a news release that the clots most commonly occur in calf veins in non-pregnant people. "This review was conducted to see whether this is also the case for pregnant women in order to limit diagnostic procedures, such as X-rays, because of the effects on the fetus," Chan said.
The researchers only found six studies that fit their criteria to be reviewed. They noted that the clots are common on the left side.
The study authors suggested that doctors examine the area of the leg known as the iliofemoral system when a pregnant patient appears to have a deep vein thrombosis.
The study was published online March 29 in the Canadian Medical Association Journal.
More information
The U.S. National Library of Medicine has more on deep vein thrombosis.
Source: HealthDay
​