Health Tip: Caring For Your Cast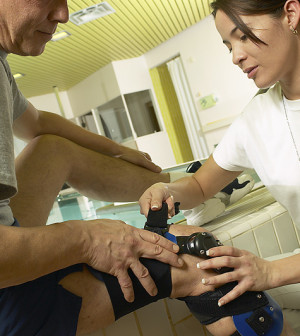 A cast or splint provides protection for bones that are fractured or otherwise injured.
The American Academy of Orthopaedic Surgeons offers these suggestions to care properly for a cast or splint:
Keep your cast dry to prevent weakening of the cast and skin irritation. Wrap the cast in two plastic layers or a waterproof shield while you shower.
If you have a walking cast, don't actually walk on it until it is completely dry and hardened. This generally takes two or three days for plaster casts, and an hour for fiberglass casts.
Keep powder, sand and dirt from getting inside your cast.
Don't pull out the stuffing from your cast, and never insert sharp objects to scratch.
Check the cast frequently for cracks or weak areas, and monitor the skin surrounding the cast. Call your doctor if you notice problems with the cast or raw/red skin.
Source: HealthDay
​