Acne, Psoriasis Meds Don't Raise Fracture Risk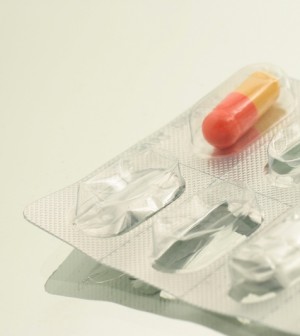 MONDAY, May 17Patients who take drugs like Accutane and Soriatane for acne and psoriasis don't seem to be at higher risk of breaking bones, a new study finds, even though similar dietary supplements have been linked to fractures.
Accutane and Soriatane — known generically as isotretinoin and acitretin — are similar to vitamin A, which has been linked to broken bones when taken in high doses. The drugs themselves, which are used to treat acne and psoriasis, have been connected to lower levels of bone density.
In the new study, researchers at Aarhus University Hospital in Denmark studied 124,655 patients with broken bones from the year 2000. They compared them to people of the same age and sex who didn't have broken bones.
The researchers found that the drugs didn't boost the risk of broken bones, even at high doses.
The study appears in the May issue of the Archives of Dermatology.
More information
For more about acne, try the U.S. National Library of Medicine.
Source: HealthDay
​