More Seniors Opting for Less Invasive Sinus Surgery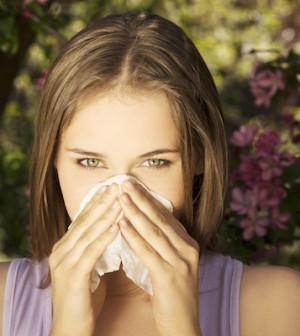 MONDAY, May 17Sinus surgery via endoscope is becoming more popular as a treatment for chronic sinus disease among seniors on Medicare, a new study finds.
People diagnosed with chronic sinus disease suffer from infections and inflammation that last longer than three months. Their symptoms can include congestion, runny nose, headache, facial pressure and loss of smell.
Treatments include medications — including steroids and antibiotics — and irrigation of the nose with saline solution. In severe cases, patients may undergo surgery, sometimes several times.
Rather than "open" sinus surgery, which requires cuts to the skin, endoscopic or keyhole surgery uses a thin, flexible tube with a tiny camera and an optic light inserted through the nose to take close-up views and project them on a screen to guide the operation.
The procedure has been used in the United States since 1985 and is considered gentler on the body than open sinus surgery. In their study, Dr. Giridhar Venkatraman of Dartmouth-Hitchcock Medical Center and colleagues sought to determine how common it has become by studying Medicare recipients aged 65-99.
The researchers found that the rate of endoscopic surgeries grew by 20 percent between 1998 and 2006, even though slightly fewer people on Medicare were diagnosed as having chronic sinus disease.
During the same period, the rate of so-called "open" sinus surgery fell by 40 percent.
The findings suggest that endoscopic surgery is "increasingly becoming the mainstay" of chronic sinus disease treatment in the Medicare population, the authors write.
The study appears online May 17 in the journal Archives of Otolaryngology — Head & Neck Surgery.
More information
Try the U.S. National Library of Medicine for more about sinus disease.
Source: HealthDay
​