Anti-Delirium Drug May Harm Critically Ill Patients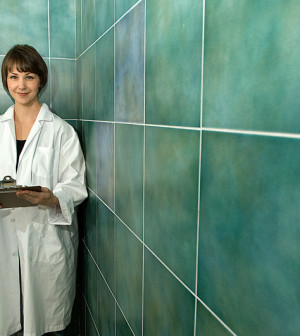 THURSDAY, Nov. 4The anti-delirium drug rivastigmine (brand name Exelon) does not appear to control delirium in critically ill hospital patients, new Dutch research indicates.
When given to critically ill patients, it may even be linked to a more severe type of delirium, a longer intensive care stay and increased mortality, the new study suggests.
The findings could influence treatment protocols for the most severely ill Alzheimer's and Parkinson's disease patients for whom Exelon is a standard treatment.
In a news release, the Dutch team, led by Dr. Maarten M J van Eijk and Dr. Arjen J.C. Slooter of the University Medical Centre in Utrecht, concludes that "since (the) findings of our study show that rivastigmine does not decrease duration of delirium and might increase mortality in critically ill patients, we do not recommend treatment of delirium with rivastigmine for patients in intensive care."
The authors present their analysis in the Nov. 5 online edition of The Lancet.
Exelon is used to treat delirium among Alzheimer's and Parkinson's patients at various stages of disease and overall health.
In particular, Exelon, which belongs to a class of drugs called cholinesterase inhibitors, is a common treatment for patients hospitalized in intensive care units, where the frequency of delirium runs as high as 80 percent, the authors note.
Their findings stem from work with a little more than 100 Dutch patients, aged 18 and up, who were being cared for in intensive care units and were diagnosed with delirium.
Patients were given either twice daily doses of Exelon (at between 1.5 mg and 6 mg a dose) or a sugar pill, in addition to routine care.
The authors found that the average length of delirium was three days among those not taking Exelon and five days among those getting the drug. In addition, the rate of death among the Exelon group was higher than in the non-Exelon group, although the difference was not deemed statistically significant.
The findings nevertheless raised sufficient concern that the research team halted the investigation mid-stream, before inclusion of another 350 or so patients slated for study participation.
Greg M. Cole, a neuroscientist with the Greater Los Angeles VA Healthcare System and associate director of the Alzheimer's Disease Research Center at the University of California, Los Angeles, David Geffen School of Medicine, said the finding raises a host of questions.
"There may be a lot of factors that could be affecting drug performance here," he noted. "You would want to know what it is specifically about these critically ill people that poses a problem. It is perhaps exposure to anesthesia while hospitalized, or is it a question of acute spiking infections or inflammation among a particularly frail and elderly group? The circumstances need to be carefully defined before we can be really sure what's at issue.
"But I would say that the study also has relevance to an audience that is even broader than just those who might be treated by this particular drug," Cole added. "Because the message here is that even for drugs that are widely used, it isn't usually one size fits all."
Even if a larger pool of people can be treated successfully with this medication, it's important to know if it won't work with a particular population, especially a group such as Alzheimer's patients, he said.
More information
For more on Exelon(rivastigmine), visit the U.S. National Institutes of Health.
Source: HealthDay
​