Overheating in Infants Can Lead to SIDS, Experts Warn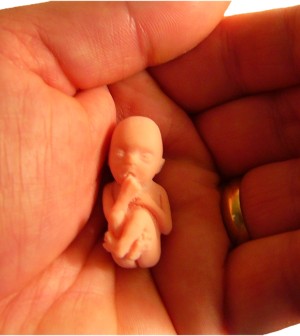 THURSDAY, Nov. 4During cold weather, the use of extra blankets and heavy clothes to keep infants warm can lead to dangerous overheating and increase the risk of sudden infant death syndrome (SIDS), U.S. experts warn.
Infants are sensitive to extremes in temperatures and have poor regulation of their body temperature. Research has shown that multiple layers of clothing, heavy clothing, heavy blankets and warm room temperatures increase risk of SIDS. Babies who are in danger of overheating feel hot to the touch, the experts at the National Institute of Child Health and Human Development (NICHD) explained in a U.S. National Institutes of Health news release.
"Parents and caregivers should dress infants in light clothing for sleep and keep rooms at a temperature comfortable for adults," Dr. Alan Guttmacher, NICHD director, said in the news release.
He also said parents should know that "the single most effective way to reduce the risk of SIDS is to always place infants to sleep on their backs, for naps and at night."
Along with placing infants on their backs and avoiding overheating, parents should place infants on a firm, safety-approved mattress; keep toys, pillows, heavy blankets and other loose objects out of the crib; tuck in a light blanket only up to the baby's chest level; avoid putting babies to sleep on quilts, sheepskin or similar soft surfaces; and never allow smoking around an infant.
SIDS, the third leading cause of infant death in the United States, claimed more than 2,300 lives in 2006, according to the U.S. National Center for Health Statistics. Most SIDS deaths occur when babies are between 2 and 4 months old.
More information
The Nemours Foundation has more about SIDS.
Source: HealthDay
​