Health Tip: NSAIDs Induce Ulcers in Some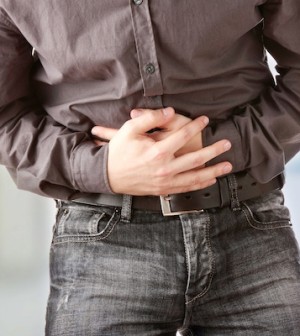 Peptic ulcers are sores that form inside the stomach or intestines. Taking nonsteroidal anti-inflammatory drugs (NSAIDs) for chronic pain can contribute to NSAID-induced ulcers in some people, the American Gastroenterological Association says.
The association mentions these risk factors for NSAID-induced ulcers:
Being age 60 or older.
Having a history of internal bleeding or ulcers.
Taking steroids such as prednisone, or blood thinners such as warfarin.
Regularly using tobacco or alcohol.
Having side effects from NSAIDs, such as heartburn or upset stomach.
Using NSAIDs in greater doses than recommended, or using them long term.
Taking multiple medications that contain NSAIDs.
Source: HealthDay
​