Zen May Thicken Brain, Thwart Pain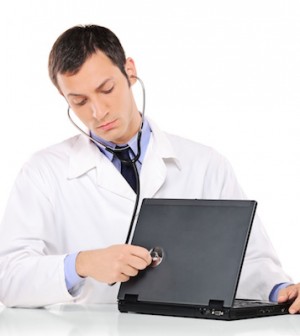 FRIDAY, Feb. 26If you're trying to reduce your sensitivity to pain, Zen meditation may help by actually thickening your brain, new research suggests.
The authors of a new study, published in a special issue of the journal Emotion, reached their conclusions after comparing brain thickness in 17 Zen meditators and a control group of 18 people who didn't meditate and hadn't practiced yoga or suffered from chronic pain, brain disease or mental illness.
The researchers applied heat to the participants' calves and used MRI scans to study how their brains reacted to the pain.
"Through training, Zen meditators appear to thicken certain areas of their cortex, and this appears to underlie their lower sensitivity to pain," study author Joshua A. Grant, a doctoral student in the University of Montreal's department of physiology, said in a news release from the school. "We found a relationship between cortical thickness and pain sensitivity, which supports our previous study on how Zen meditation regulates pain."
"The often painful posture associated with Zen meditation may lead to thicker cortex and lower pain sensitivity," Grant said. He added that meditation could be a way for people to manage pain, reduce age-related brain shrinkage and deal with the effects of stroke.
More information
Learn more about the workings of the brain at Harvard University's Whole Brain Atlas.
Source: HealthDay
​