New Clues to Lupus' Link With Heart Disease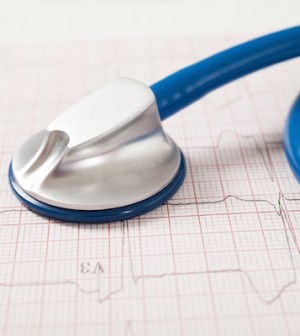 FRIDAY, Feb. 26An increase in certain types of immune system antibodies may contribute to the development of heart disease in people with active lupus, a new study finds.
Lupus is an autoimmune illess in which the immune system creates antibodies that attack the body's own cells, causing widespread inflammation that results in damage to tissue and organs, including the heart, kidneys, brain, blood, skin and joints.
In this study, Australian and British researchers found that patients with active lupus had significantly increased levels of autoantibodies to fat-binding proteins than those with less active disease. The increase in these proteins — anti-apolipoprotein (anti-Apo A-I), anti-high-density lipoprotein (anti-HDL) and anti-C-reactive protein (anti-CRP) — may contribute to the development of atherosclerosis (hardening of the arteries) and increase the risk of cardiovascular disease.
The study appears in the March issue of the journal Arthritis & Rheumatism.
This is an important finding, but "measuring antibodies to ApoA-I, HDL or CRP in (lupus) patients has not yet reached the point where it can be used routinely to identify risk of accelerated atherosclerosis," Dr. Bevra Hahn, of the David Geffen School of Medicine at the University of California, Los Angeles, wrote in an accompanying editorial.
"As risk prediction models emerge over the next few years, these antibodies may be included along with other predisposing variables," she added.
As many as 1.5 million people in the United States and close to five million people worldwide have some form of lupus, according to the Lupus Foundation of America.
More information
The U.S. National Institute of Arthritis and Musculoskeletal and Skin Diseases has more about lupus.
Source: HealthDay
​