Health Highlights: Feb. 26, 2010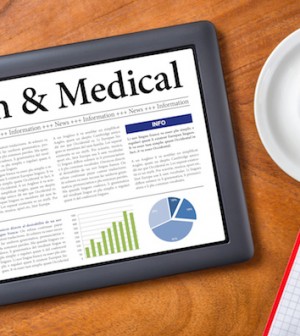 Here are some of the latest health and medical news developments, compiled by the editors of HealthDay:
Cruise Ship Cleaned After Norovirus Outbreak
Cleaning crews are disinfecting a cruise ship that docked Friday after a 11-day voyage during which 413 of the more than 2,600 passengers and crew suffered intestinal ailments caused by norovirus.
On their return to Charleston, S.C., passengers praised the crew for their handling of the outbreak on the Celebrity Mercury, the Associated Press reported.
To help cope with the outbreak, an extra doctor and two nurses boarded the cruise ship in St. Kitts and the Leeward Islands and stayed on the ship until it returned to Charleston.
After it's cleaned, the Celebrity Mercury will leave late Friday for another cruise, the AP reported.
Last winter, two outbreaks of norovirus occurred on the Celebrity Mercury, according to the Web site of the U.S. Centers for Disease Control and Prevention.
—–
Recalled Pepper Linked to Salmonella Cases
Brooklyn-based Wholesome Spice has recalled 25-pound boxes of crushed red pepper suspected of being linked to a salmonella outbreak.
The recall includes boxes of pepper sold from April 6, 2009 through January 20, 2010 in the northeastern United States. The pepper wasn't sold directly to consumers, the Associated Press reported.
Wholesome Spice is one of the companies that supplied pepper to Rhode Island-based meat company Daniele Inc., which recently recalled pepper-coated salami because of a salmonella outbreak
that's affected 238 people in at least 44 states and the District of Columbia.
Salmonella infections can be serious and sometimes fatal in young children, seniors and people with weakened immune systems, says the U.S. Food and Drug Administration.
—–
VA Will Review Gulf War Vets' Disability Claims
A change in U.S. government policy could lead to compensation for thousands of Gulf War veterans suffering from health problems they blame on their war service.
The Veterans Affairs Department announced Thursday that it will take another look at the disability claims of veterans with what's commonly called "Gulf War illness," which includes symptoms such as joint and muscle pain, rashes, sleep problems and gastrointestinal complaints, the Associated Press reported.
Over the years, about 175,000 to 210,000 Gulf War vets have experienced such health issues, but many have been told their symptoms are imaginary, the Associated Press reported.
The change in policy is a major shift in how the VA treats these Gulf War veterans.
"I'm hoping they'll be enthused by the fact that this … challenges all the assumptions that have been there for 20 years," VA Secretary Eric Shinseki told the AP.
—–
Ancient Egyptian Priests Had Atherosclerosis: Study
The food of the gods may have been deadly for ancient Egyptian priests, says a new study.
British researchers translated inscriptions on the walls of Egyptian temples and learned that priests offered the gods three daily meals of foods such as beef, goose, bread, fruit, vegetables, cake, wine and beer. After the ritual offerings, the priests took the food home, BBC News reported.
Much of the food had a high fat content. For example, goose meat is 63 percent fat, with 20 percent of it saturated fat. Bread was often enriched with fat, milk and eggs. And much of the food likely had a high level of salt, a widely used preservative.
The researchers also reviewed findings from medical scans and analyses of more than 60 mummies and said there was clear evidence of blocked arteries and arterial damage among priests and their families, BBC News reported.
"There is unequivocal evidence to show that atherosclerosis is a disease of ancient times, induced by diet, and that the epidemic of atherosclerosis which began in the 20th Century is nothing more than history revisiting us," said study co-author Professor Tony Heagerty, of the Cardiovascular Research Group at Manchester University, England.
The study appears in The Lancet.
—–
Medical Scan Makers Propose System to Cut Radiation Risks
Makers of CT scanners and other medical imaging technologies announced Thursday that they have devised a new system aimed at shielding patients from overexposure to radiation.
The move comes after several reports of potentially carcinogenic exposures, the Associated Press reported. For example, in 2009, Cedars Sinai Medical Center in Los Angeles revealed that more than 200 patients had received very high levels of radiation during scans aimed at detecting whether a person had suffered a stroke.
The U.S. Food and Drug Administration has since said it has heard similar reports from other states, and the agency notes that radiation from one CT abdomen scan equals that of 400 chest X-rays. High radiation doses can raise the risk of cancer.
The new initiative, by manufacturers such as General Electric, Siemens AG and Toshiba Corp., comes ahead of a House Energy and Commerce subcommittee hearing on Friday looking into the issue, the AP noted.
David Fisher, executive director of the Medical Imaging & Technology Alliance (MITA), told the AP that companies will begin updating software on CT equipment later this year. The new technology will let technicians know when radiation doses climb to dangerously high levels. Fisher said his group is in talks with the FDA as to whether the new software requires agency approval.
​