Most Drug Studies Don't Help Docs Pick Best Treatment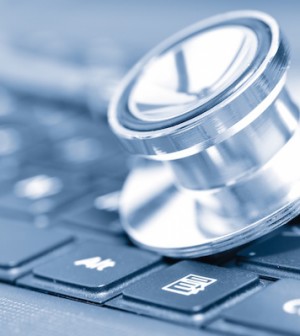 TUESDAY, March 9Less than one-third of drug studies published in major medical journals answer the fundamental question of which of the range of available medications works best for a particular condition.
So concludes the first wide-scale look at so-called "comparative effectiveness" studies, where experts seek to determine which available medicine is likely to prove most cost-effective for patients. The findings are published in the March 10 issue of the Journal of the American Medical Association.
A focus on comparative effectiveness has been a hallmark of the federal government's attempts to gain the most from scarce health-care dollars, and in 2009 Congress earmarked over $1 billion for this type of research.
But the new report found that just 32 percent of the 328 drug studies reviewed involved comparisons of medicines that were currently available. The rest involved either drugs in development, or they pitted available drugs against no treatment or a placebo. The studies appeared in six of the leading medical journals between June 2008 and September 2009.
"Research on new therapies is critical for scientific advancement, but we also need data that will help doctors use existing therapies appropriately," study author Dr. Michael Hochman, of the Keck School of Medicine at the University of Southern California, explained in a news release from the Cambridge Health Alliance.
"We need research that addresses questions such as: Which of the more than 30 blood pressure medications on the market works best and in whom?" Hochman said. "Are certain diets and exercise regimens as good as medications for controlling cholesterol? Is it safe to aim for normal blood sugar levels when treating patients with diabetes? Such information is critical for day-to-day medical decision-making."
Relatively few studies (11 percent) compared an existing drug to non-pharmacological interventions (for example, exercise/diet or surgery) and less than one-third focused on different medication approaches (for example, achieving an optimal blood sugar level in patients with diabetes).
"Most of the comparative effectiveness studies we reviewed simply tested whether medication 'x' is better than medication 'y,' rather than addressing fundamental questions such as: How can we use this medication more effectively? When is this medication better than surgery? Which among two effective approaches is the safest?" senior author Dr. Danny McCormick, primary care physician at Cambridge Health Alliance and assistant professor of medicine at Harvard Medical School, said in the news release.
Only 19 percent of the studies reviewed focused on drug safety, and just 2 percent provided data on cost-effectiveness, which would be of great help to patients, physicians and public or private insurers, the researchers noted.
Why do so few drug studies involve available medicines? According to the authors, most such trials are funded by pharmaceutical companies, which are more interested in getting new, marketable products on drugstore shelves. In fact, 90 percent of comparative effectiveness studies were funded by non-industry sources, such as non-profit foundations or governmental agencies.
"Many of our nation's research priorities are driven by the pharmaceutical industry," said Hochman, an assistant professor of clinical medicine at Keck. "These companies, not surprisingly, focus most of their attention on new therapies. If we hope to increase the amount and improve the quality of comparative effectiveness studies, the funding will most likely need to come from government institutions."
More information
There's more on comparative effectiveness research at the U.S. Department of Health and Human Services.
Source: HealthDay
​