Genetic Variant Raises Lung Cancer Risk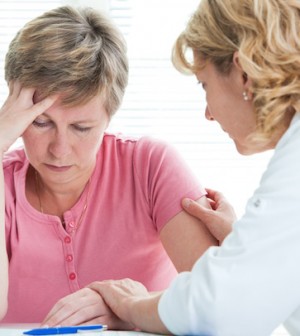 TUESDAY, March 9People with a particular genetic trait are at much higher risk of developing lung cancer from exposure to secondhand smoke than others, even if they rarely come into contact with it, a new study finds.
Researchers also found that smokers with this variant are more susceptible to lung cancer, whether they light up a lot or a little.
"If you carried the inherited risk and then you smoked, it didn't matter if you were a light smoker or a heavy smoker — you were significantly more likely to develop lung cancer," study co-investigator Susan Pinney, an associate professor in the department of environmental health at the University of Cincinnati, said in a news release from the school.
About 200,000 people were diagnosed with lung cancer in 2005, according to the U.S. Centers for Disease Control and Prevention, and it kills more people than any other form of cancer.
The study authors examined nonsmokers, light smokers, moderate smokers and heavy smokers.
They found that family members who had the genetic trait were at higher risk of getting lung cancer even if they were light smokers. For them, moderate and heavy smoking didn't boost their risk very much.
By contrast, heavy smokers normally face a much higher risk of lung cancer than moderate smokers.
The study, conducted by the Genetic Epidemiology of Lung Cancer Consortium, was published online March 9 in advance of print publication March 15 in the journal Cancer Research.
More information
The National Cancer Institute has information on lung cancer.
Source: HealthDay
​