IV Treatment May Thwart Advanced Cancers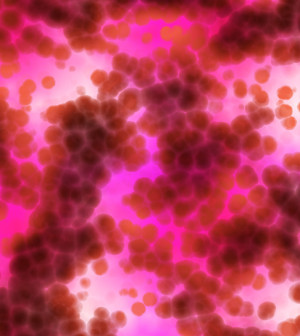 FRIDAY, May 21New preliminary research suggests that intravenous delivery of a cancer-destroying virus — a form of gene therapy — can destroy tumor cells throughout the body.
Twenty-three patients whose colorectal, skin, ovarian and lung cancers had spread through their bodies received one of five dose levels of IV treatment.
In 75 percent of those who received the highest doses, the treatment reached tumors and stopped cancer growth, the researchers said in a news release. Cancer was also suppressed in some who got lower doses.
The patients reported mild side effects, such as symptoms similar to that of flu.
"This is the first time that we've been able to treat patients intravenously and had proven success in targeting and destroying metastatic cancers in the body with an armed oncolytic virus product," said Dr. David H. Kirn, president and chief executive officer of Jennerex Biotherapeutics in San Francisco. "This opens up a whole new world of systemic approaches to therapy."
The next stage of research is scheduled for later this year.
The results were presented Thursday at the annual meeting of the American Society of Gene & Cell Therapy, in Washington, D.C.
More information
For more on cancer, see the American Cancer Society.
Source: HealthDay
​