Health Highlights: May 21, 2010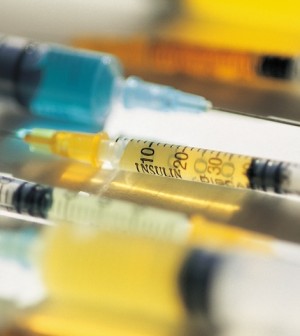 Here are some of the latest health and medical news developments, compiled by the editors of HealthDay:
Ugly Mug May Land You in Jail
It's already known that ugly people earn less than real lookers, and now research from Cornell University finds they are more likely to be convicted of crimes and get harsher sentences than average-looking defendants.
Allegedly "impartial" jurors fall into two camps, according to the study involving 169 Cornell psychology undergraduate students, MSNBC reported. One group processes information in a rational manner, looking at fact and logical argument without factoring in appearance.
But another type of juror relies on emotions and personal experience to process information and is more likely to recommend harsher sentences based on gut reaction.
The study found the ugly Bettys were 22 percent more likely to be convicted, and the prison sentences recommended by the emotional processors were 22 months longer on average, MSNBC said.
—–
UC Berkeley Criticized for Plan to Test Freshmen DNA
A plan to make DNA tests available to incoming freshmen at the University of California, Berkeley, has critics complaining that the school is endorsing an unproven technology.
University officials said Thursday that the point wasn't to predict the likelihood of disease but to promote discussion on the emerging field of genetic testing, the Associated Press reported. The school's plan was to send test kits to 5,500 new students to analyze genes involved in the body's reaction to dairy products, folic acid and alcohol.
"We thought that this would be a more engaging vehicle for discussion than having them read a book or an article," said Mark Schlissel, dean of biology at UC Berkeley.
But critics say the voluntarily testing could be seen as support for direct-to-consumer gene-testing kits that claim to predict the risk of future health problems.
Students could assume, "Berkeley gave it to us. It must be good. UC Berkeley would never be giving its incoming students anything bad or controversial," said Jesse Reynolds, a policy analyst at the Center for Genetics and Society, a bioethics think tank.
Dr. Muin J. Khoury, director of the National Office of Public Health Genomics at the U.S. Centers for Disease Control and Prevention, told the AP he is concerned that the results could be misunderstood. Using the test for a gene related to how quickly a person absorbs alcohol as an example, he said, "I just worry about 18-year-old kids saying, 'Oh, I'm a fast metabolizer, I can drink a lot of alcohol, it won't affect me.'"
Used under the right circumstances, however, the testing could be a great experience, Khoury said.
Meanwhile, last week's announcement by Pathway Genomics Corp. that it would sell its genetic test kits through drug stores has prompted a congressional investigation. There is "concern from the scientific community regarding the accuracy of test results," the House Energy and Commerce Committee said in a letter to Pathway and two other companies, the Washington Post reported.
The largest U.S. drug store chain, Walgreens, canceled plans to sell the test kits after the U.S. Food and Drug Administration said the agency had not reviewed the kits.
—–
350,000 Target Trunks Recalled
About 350,000 rattan, abaca or banana leaf trunks sold at Target have been recalled because of brain damage suffered by an 18-month-old girl after a trunk lid came down on her.
The hinges securing the lids have no safety mechanisms to prevent them from dropping quickly, the U.S. Consumer Product Safety Commission said.
The trunks, made in China and the Philippines, were sold at Target stores nationwide between February 2009 and April 2010 and on Target's Web site.
Consumers can request a refund or replacement product at any Target store, the CPSC said.
—–
Concussion Damage Called Worse for Young Athletes
Young people who suffer concussions are at greater risk of long-term damage than older athletes, a Congressional committee investigating head injuries among high school athletes was told Thursday.
After suffering five concussions, Michelle Pelton, who played basketball and softball in Swansea, Mass., said daily life is a continuing challenge, the Associated Press reported.
"Every day I endure memory loss, lack of concentration, depression, slow processing speed and cognitive effects that make my everyday life a battle," Pelton, now 19, told the House Education and Labor Committee.
A hearing last fall on head injuries among professional football players prompted the lawmakers to look into high school sports.
Rep. George Miller, D-Calif., chairman of the education committee, said high school athletes are at greater risk from sports-related concussions than older athletes because their younger brains are more susceptible to injury, the AP said.
According to a 2009 report, James Schmutz, head of the American Sport Education Program, said high school athletes in nine sports suffered almost 400,000 concussions between 2005 and 2008, the news service said.
​