Women's Heart Disease Awareness Still Lacking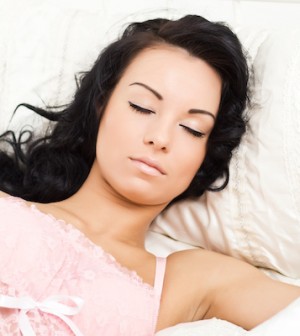 WEDNESDAY, Feb. 10Despite public awareness campaigns, almost half of all American women still don't know that heart disease is the leading cause of death in women, new research finds.
Even more concerning, only slightly more than half of women would call for emergency help if they were having heart attack symptoms, according to the latest survey for the American Heart Association's Go Red For Women public awareness campaign.
"We've made a lot of progress since 1997 [when the Go Red campaign first began], but we still have a long way to go," said lead researcher Dr. Lori Mosca, director of preventive cardiology at New York-Presbyterian Hospital in New York City.
For example, she said, "Only about half of women knew what heart attack symptoms are."
Results of the study are scheduled to be published in the March issue of Circulation: Cardiovascular Quality and Outcomes.
In 1997, when the survey was first conducted, just 30 percent of women realized that heart disease was the leading cause of death in women. In 2009, that number was 54 percent. However, that number is down slightly from 2006 when 57 percent of women said that heart disease was the biggest threat to their health.
Young women were more likely to believe that breast cancer was their biggest potential health threat. Thirty-four percent of women between the ages of 25 and 34 thought breast cancer was more of a threat than heart disease, compared to 22 percent of women over 65 who felt that way.
Racial disparities still exist, though the racial gap in awareness is narrowing, according to the survey. Just 43 percent of black women and 44 percent of Hispanic women correctly identified heart disease as the leading killer of women. However, those numbers were significantly increased from 1997, when the rates of awareness were 15 percent and 20 percent, respectively.
Other important findings from the new survey include:
Eighty-five percent of women said they had seen, heard or read about heart disease during the past year.
Only 53 percent of women said they would call 911 if they were having heart attack symptoms.
Just over half of women said the biggest barrier to taking preventive steps against heart disease were family and care-taking responsibilities.
Women are taking important preventive steps such as seeing their doctors and having their blood pressure checked. However, many women are relying on unproven strategies to prevent heart disease, as well. For example, 82 percent said they believed that fish oil would help them prevent heart disease, and 29 percent said aromatherapy could be helpful, according to the survey.
"Although there may be some benefit to alternative and complementary therapies, they pale in comparison to turning off the TV and going out for a walk," said Dr. Pamela Marcovitz, medical director of the Ministrelli Women's Heart Center at Beaumont Hospital in Royal Oak, Mich. "When people exercise even moderately most days of the week, they're incredibly more likely to be healthier and live longer."
Both Mosca and Marcovitz said that experts have to find new ways to get the message of heart disease prevention out to more people. Mosca said that having women tell their stories to other women at places like community centers could be helpful. She said it's also important to have information available in Spanish. Marcovitz said that social networking sites may also prove useful for spreading heart health messages.
Both doctors said that if you have chest pain — and it may not always feel like pain; it could be pressure or a squeezing sensation — that doesn't go away after a few minutes, you need to call 911. Women also may have more unusual symptoms, such as feeling nauseous or having jaw pain.
"If you're having symptoms, make the phone call," advised Marcovitz. "Take your symptoms seriously. Even if it's not a heart attack, you'll still get the right cardiology work-up."
Mosca echoed that advice. "Most women know something isn't right, but they don't want to bother anyone. We'd rather you called 911, even if it's a false alarm," she said.
More information
Learn more about steps you can take to improve your heart health from the American Heart Association.
Source: HealthDay
​