Physical Changes in Brain Linked to Altered Spirituality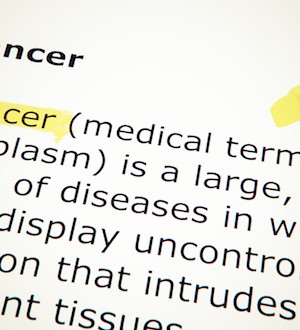 WEDNESDAY, Feb. 10Damage to specific parts of the brain boosted levels of spiritual thinking and feeling in patients, a finding that adds new insight into the connection between religious attitudes and the physical makeup of the mind, researchers say.
The findings, published in the Feb. 11 issue of Neuron, are based on research in patients who had surgery to remove brain tumors.
Previously, "neuroimaging studies have linked activity within a large network in the brain that connects the frontal, parietal and temporal cortexes with spiritual experiences," study author Dr. Cosimo Urgesi, of the University of Udine in Italy, said in a news release from the journal's publisher. "But information on the causative link between such a network and spirituality is lacking."
The researchers studied what happened before and after brain surgery to the levels of "self-transcendence" in patients. The study authors defined self-transcendence as spiritual feeling, thinking and behaviors, and explained that it reflects a sense of oneness with the universe and a decreased sense of self.
According to the report, damage to the left and right posterior parietal regions of the brain led to an increase in self-transcendence. "Damage to posterior parietal areas induced unusually fast changes of a stable personality dimension related to transcendental self-referential awareness. Thus, dysfunctional parietal neural activity may underpin altered spiritual and religious attitudes and behaviors," Urgesi said.
The researchers suggested that the finding could help in the development of treatments for mental illness.
In a statement, Dr. Salvatore M. Aglioti, from Sapienza University of Rome, said that if self-transcendence can change quickly as a result of brain damage, "it would indicate that at least some personality dimensions may be modified by influencing neural activity in specific areas. Perhaps novel approaches aimed at modulating neural activity might ultimately pave the way to new treatments of personality disorders."
More information
The Alzheimer's Association offers an interactive tour inside the brain.
Source: HealthDay
​