Women Often Deprived of Life-Saving Heart Procedures: Study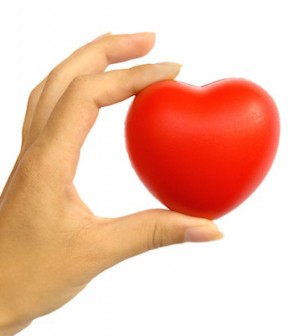 TUESDAY, May 3Women are less likely than men to receive lifesaving surgical interventions if they have a heart attack, according to a new study that finds large disparities in the treatment and outcomes of female and male patients in U.S. hospitals.
HealthGrades researchers analyzed more than five million Medicare patient records from 2007 to 2009, and focused on 16 of the most common procedures and diagnoses among women. HealthGrades is an independent source of hospital quality ratings.
The most significant gender differences were in the area of cardiovascular care. Only 33.5 percent of female heart attack patients received lifesaving surgical interventions, compared with 45.6 percent of male patients. Women who did have heart surgery or angioplasty had a 30 percent higher death rate than men, the researchers found.
When women treated at lower-rated hospitals were compared with women treated at hospitals awarded the HealthGrades Women's Health Excellence Award, female patients at the top-rated facilities had a 40 percent lower risk of death for nine cardiac, pulmonary and vascular-based diagnoses and procedures, and a 16 percent lower risk of complications for five orthopedic procedures.
During the study period, an additional 41,025 women over age 65 might have survived their hospitalization and 8,558 might have avoided major complications if all hospitals had performed at the level of the top-rated hospitals.
The study also found that women account for a higher percentage of hospital admissions for hip fracture than men — 74 percent vs. 26 percent. This remained unchanged from 2005 to 2009.
"Much work remains to be done to better understand the differences between men's and women's health. But many providers are successfully implementing systems of care to more accurately diagnose and treat disease in women," report co-author Dr. Rick May, vice president of clinical quality services, said in a HealthGrades news release.
National Women's Health Week in the United States is May 8 to 14.
More information
WomensHealth.gov has more about National Women's Health Week.
Source: HealthDay
​