Suicide Leading Cause of Violent Death: CDC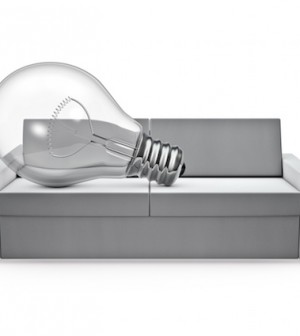 THURSDAY, May 13A 16-state survey found that suicide was the leading cause of violent death in 2007, followed by homicides, according to a new U.S. report.
While the report does not cover the entire United States, it provides some insights into ways to improve efforts to prevent violent deaths, according to the U.S. Centers for Disease Control and Prevention.
"We have identified that intimate partner violence as well as mental health problems and substance abuse problems are precursors to a lot of the different types of violent death," said study lead author Debra L. Karch, a lead behavioral scientist at the CDC's Division of Violence Prevention.
"From a prevention strategy, those are areas of opportunity for agencies and community groups to focus on and reduce violent deaths," she said.
Most suicides were among people 45 to 54 years of age, which represents a demographic shift; people over 80 typically have the highest suicide rates. The age shift might be related to problems with mental health, jobs, finances or relationships, the study said.
The findings also highlight the importance of helping people to solve social problems such as substance abuse, and to enhance coping skills to deal with stress in their lives, including health and money problems and difficulties with relationships, the CDC said.
According the report, there were 9,245 suicides in 2007, and 4,563 homicides or deaths due to involvement with the police. The states surveyed were Alaska, Colorado, Georgia, Kentucky, Maryland, Massachusetts, New Jersey, New Mexico, North Carolina, Oklahoma, Oregon, Rhode Island, South Carolina, Utah, Virginia and Wisconsin.
The report, Surveillance for Violent Deaths — National Violent Death Reporting System, 16 States, 2007, was published Thursday as part of the CDC's Morbidity and Mortality Weekly Report.
Other findings in the report involving suicide:
Most suicides were among American Indians/Alaska Natives and non-Hispanic whites.
Mental health, substance abuse, relationship problems and losses, and recent crises were often linked to suicide.
Findings involving homicide:
Blacks accounted for the majority of homicide deaths and had the highest rate of homicide of any racial group.
Homicide rates were more than three times higher among men than women.
About one in three murders of women was committed by a current or former spouse or partner.
About 5 percent of murdered men were killed by an intimate partner.
Men were most likely killed after arguments or conflicts with people other than an intimate partner or for other reasons related to crime or drugs.
The report also found that suicides among former or current military personnel typically involved white men aged 45 or older. These deaths were often related to physical or mental health problems, intimate partner problems or a crisis within the past two weeks.
The data on violent deaths was compiled by the CDC's National Violent Death Reporting System. The system was started in 2003 and currently data is available for only 16 states. The goal is to eventually expand the system to include all 50 states and the District of Columbia, Karch said.
More information
To read the full report, visit the U.S. Centers for Disease Control and Prevention.
Source: HealthDay
​