Simple Forms Help Docs Do Better Breast Exams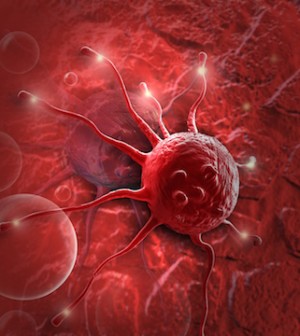 WEDNESDAY, March 31The quality and accuracy of clinical breast exams can be improved if doctors use a simple form, a new study shows.
Mammograms fail to detect between 8 percent and 17 percent of breast cancers. That's why a clinical breast examination is an important part of protecting women's health. But because of time constraints, many primary-care doctors don't do regular or thorough breast exams, meaning some breast cancers are not detected in the early stages when treatment is most effective, the researchers say.
"We wanted to see if using a simple attention-focusing device, such as a dedicated form, could help improve the practice of clinical breast examination," lead author Dr. William Goodson, of the California Pacific Medical Center Research Institute, said in a news release from the institute. "We found that not only did this method improve the physician's technical performance, improving their ability to spot potential problems, but that it did so without the need for any retraining."
The researchers had 21 doctors at a community health center complete one of two forms after conducting routine breast examinations. One form was a long version that asked the doctor to list general breast descriptors as well as clinical information and breast examination findings. The other form was a short version that required only clinical information and breast examination findings. The results were compared to data on 300 other women treated at the same center.
The doctors filled out 964 long forms and 558 short forms between November 2004 and June 2005. Call rates (the percentage of examinations that led to further evaluation) were similar for the long and short forms (7.7 to 8.7 percent), while the call rate for the control group was 4.4 percent.
The findings show that the length of the form doesn't matter because the form itself focuses the doctor's attention and leads to improved results, the researchers noted.
The study appears in the April 1 issue of the The American Journal of Medicine.
"Many people consider a clinical breast examination a low-yield procedure because it doesn't find many cancers. But that does not make it an unimportant one," Goodson said. "Previous studies have shown that physicians are the first to spot one in 10 breast cancers, around one-third of which did not show up on a mammogram. If a simple dedicated form can help focus a physician's attention on the exam and make it more accurate, then clearly that has enormous potential benefit for women."
More information
The U.S. National Cancer Institute has more about breast cancer screening.
Source: HealthDay
​