Only Half of Women Over 40 Get Annual Mammograms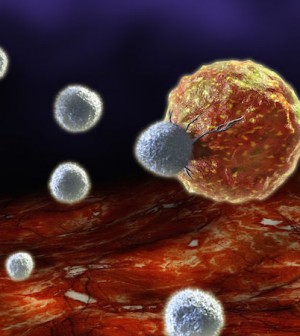 THURSDAY, Dec. 9Only 50 percent of women over age 40 in the United States get an annual mammogram to screen for breast cancer, even if they have insurance to cover the procedure, a new study finds.
Researchers used a database of more than 12 million people to review medical claims filed between January 2006 and December 2009. All the women included in the study had either employer-provided insurance or Medicare.
The study found that only 50 percent of women ages 40 to 85 had a mammogram in any given year and only 60 percent had two or more mammograms over four years. The average annual mammography rates were 47 percent for women ages 40 to 49, 54 percent for women ages 50 to 64, and 45 percent for those 65 and older.
The findings were presented Thursday at the annual San Antonio Breast Cancer Symposium.
While the researchers did not examine the reasons why many women don't get annual mammograms, they said there are a number of theories, including discomfort caused by the test; lack of screening centers; and general non-compliance or denial.
Last year, there was an uproar when the U.S. Preventive Services Task Force recommended that the age at which women get their first mammogram be increased from 40 to 50.
"Women reacted strongly to that recommendation with protests about their right to have an annual mammogram that should not be taken away," study author Dr. Milayna Subar, vice president and national practice leader for oncology at Medco Health Solutions, said in an American Association for Cancer Research news release. "Interestingly though, we found that a large percentage of women do not get regular mammograms," she said.
Major medical organizations and advocacy groups — including the American Cancer Society, the American Congress of Obstetricians and Gynecologists and the Susan G. Komen for the Cure breast cancer foundation — have refused to recognize the task force guidelines and continue to recommend that women start receiving mammograms at age 40.
More information
The U.S. National Women's Health Information Center has more about mammograms.
Source: HealthDay
​