Lysteda Approved for Heavy Menstrual Bleeding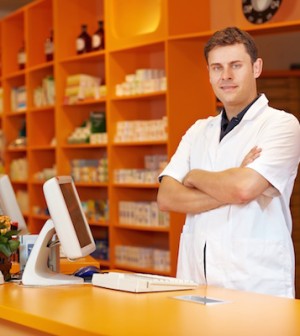 MONDAY, Nov. 16Tranexamic acid (Lysteda) has been approved by the U.S. Food and Drug Administration as the first non-hormonal drug to treat heavy menstrual bleeding, a medical condition called menorrhagia. It works to stabilize a protein that helps blood clot.
Some 3 million women in the United States report the condition each year, usually with no apparent cause, the FDA said in a news release.
Tranexamic acid has been used since the mid-1980s to reduce or prevent bleeding after tooth extraction in people with hemophilia, a genetic disorder caused by lack of a blood clotting factor.
Common side effects among people using Lysteda include headache, sinus and nasal symptoms, back or abdominal pain, muscle or joint pain, anemia and fatigue.
People who use Lysteda while also taking hormonal contraceptives may run the risk of increased blood clots, stroke or heart attack. So women who take a hormonal contraceptive should only use Lysteda if there is a strong medical need, the FDA stressed.
Lysteda is made by Kentucky-based Xanodyne Pharmaceuticals.
More information
To learn more about heavy menstrual bleeding, visit the U.S. National Library of Medicine.
Source: HealthDay
​