Health Highlights: Nov. 16, 2009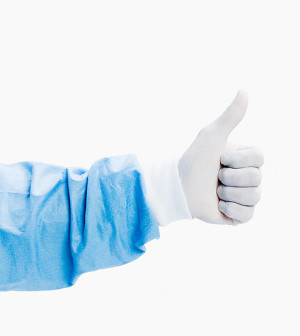 Here are some of the latest health and medical news developments, compiled by editors of HealthDay:
Critics Question Drug Price Increases
The wholesale prices of brand-name prescription drugs in the United States increased by about 9 percent in the last year, a sharp contrast to the 1.3 percent decrease in the Consumer Price Index.
Critics say drug companies are trying to establish a higher base price before Congress passes legislation to slow drug spending, but drug makers say they have valid business reasons for the price increases, The New York Times reported.
With the increases, the average yearly cost for a brand-name prescription drug taken daily has increased by about $200 to more than $2,000, according to Stephen W. Schondelmeyer, a professor of pharmaceutical economics at the University of Minnesota.
"When we have major legislation anticipated, we see a run-up in price increases," he told The Times.
Drug companies claim the price increases are necessary to maintain the profits they need to invest in research and development of new drugs.
"Price adjustments for our products have no connection to health care reform," Merck spokesman Ron Rogers told The Times.
—–
Brain Scans Detect Hypnosis Effects
The effects of hypnosis can be seen on brain scans, say English researchers.
They found that hypnotized volunteers had decreased activity in the parts of the brain associated with daydreaming or allowing the mind to wander. But the same effect wasn't seen in people who weren't susceptible to being hypnotized, BBC News reported.
"This shows that the changes were due to hypnosis and not just simple relaxation. Our study shows hypnosis is real," said study leader Dr William McGeown, a lecturer in the department of psychology at Hull University.
The study appears in the journal Consciousness and Cognition.
The findings show that hypnosis can work by "priming" a person to respond more effectively to suggestions but does not prove that people being hypnotized are in an actual "trance," Dr. Michael Heap, a clinical forensic psychologist in Sheffield, told BBC News.
—–
Little Impact So Far From Electronic Medical Records: Study
Electronic health records have done little so far to improve the cost and quality of patient care, say U.S. researchers who compared 3,000 hospitals at various stages in the adoption of computerized health records.
"The way electronic medical records are used now has not yet had a real impact on the quality or cost of health care," said study leader Dr. Ashish K. Jha, an assistant professor at the Harvard School of Public Health, The New York Times reported.
The findings were to be presented Monday at a conference in Boston.
It's believed that widespread use of electronic medical records instead of paper records will improve health care and could save the U.S. health care system as much as $100 billion a year, The Times reported.
The findings of this study aren't surprising because only a few hospitals are using the full capabilities of computerized health records, said Dr. Karen Bell, senior vice president for health information technology services at the nonprofit group Masspro.
"There will be no clear answers on the overall payoff from the wider use of electronic health records until we get further along, five years or more," Bell told The Times. "But that doesn't mean we shouldn't go forward."
—–
FDA Warns of Steel Particles in Genzyme Drugs
Doctors should watch out for bits of steel, rubber and fiber in five drugs made by Genzyme Corp., the U.S. Food and Drug Administration warned Friday.
The FDA said contaminants were believed to be in less than 1 percent of the drugs, and that it had received no reports of adverse events, Dow Jones reported. The medicines are Cerezyme, Fabrazyme, Myozyme, Aldurazyme and Thyrogen.
The drugs, used to treat rare diseases, will remain on the market because few alternative treatments exist, the FDA said. In explaining the decision, the agency said it "carefully considered the potential for serious adverse events from foreign particle contamination," Dow Jones said. But the FDA said it is "acutely aware of the critical need for patients to have continued access to these important products."
Quality reports submitted by Genzyme alerted the FDA to the problem. Possible adverse effects could include damage to blood vessels or anaphylactic and allergic reactions, the agency said.
Medical personnel should carefully examine the products, which come in liquid and powder form, Dow Jones said
Anyone noticing a problem with drugs should call the agency at 1-800-FDA-1088, report problems via fax at 1-800-FDA-0178 or fill out a form online at: http://www.fda.gov/medwatch/report/hcp.htm.
—–
Disease Prevention Important to Americans: Poll
Nearly three-quarters (71 percent) of Americans favor increased spending on disease prevention, and 70 percent believe investing in prevention will save, rather than cost, money, according to a national poll released Friday by Trust for America's Health and the Robert Wood Johnson Foundation.
The findings from the survey of 1,008 respondents shows that disease prevention is one of the most popular components of health reform, according to the groups.
"This poll shows that Americans strongly favor specific proposals that focus on keeping Americans healthier in the first place instead of only treating them after theyve become sick," Jeff Levi, executive director of TFAH, said in a news release.
"Investing in proven prevention programs and policy changes that make it easier for all Americans to make healthier choices is essential for building a healthier America, Risa Lavizzo-Mourey, president and CEO of the Robert Wood Johnson Foundation, said in the release.
Among the other poll findings:
82 percent of respondents support a proposal to ensure that public health workers are well- trained, have up-to-date laboratories and are adequately equipped to communicate with the public about health threats.
72 percent support creation of a public health investment fund that would dedicate annual funding to prevention, including improving nutrition and physical activity in schools and communities, expanding access to immunizations, and testing new approaches to staying healthy so people can make informed decisions about how to be healthy and prevent disease.
58 percent of respondents back establishment of an independent preventive services task force to review scientific evidence and cost-effectiveness of prevention programs, recommend ways to improve prevention programs, and provide local community health services with key information to help people make healthier choices.
​