Health Tip: Opt for Weight-Bearing Exercises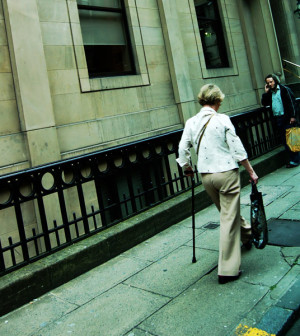 Weight-bearing exercises are important, especially for girls and women who want to build bone strength and prevent osteoporosis later.
Weight-bearing exercises are done standing up and make the bones and muscles work against gravity.
The American Academy of Orthopaedic Surgeons offers these examples of good weight-bearing exercises:
Fast-paced walking, running or jogging, or going for a hike.
Gardening or cutting the grass with a push mower.
Team sports, such as basketball, soccer and baseball.
Racquet sports, such as tennis.
Aerobics or dance classes.
Bowling, karate or judo, skating or skiing.
Lifting weights or climbing stairs.
Source: HealthDay
​