Health Highlights: Nov. 30, 2009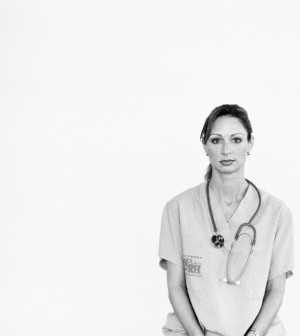 Here are some of the latest health and medical news developments, compiled by editors of HealthDay:
WHO Issues New HIV Treatment Recommendations
Drug treatment for people with HIV should begin a year or two sooner than currently recommended, says a new guidance issued Monday by the World Health Organization. HIV is the virus that causes AIDS.
Doctors should start HIV patients on AIDS drugs when their level of CD4 cells is about 350, instead of waiting until the level is around 200, the WHO now advises, the Associated Press reported.
The new recommendation could add 3 million to 5 million people to the 5 million patients worldwide already waiting to receive AIDS drugs.
WHO also recommended that pregnant women with HIV should take AIDS drugs earlier and while breast-feeding, and that countries should phase out the widely used AIDS drug stavudine because of its toxic side effects, the AP reported.
In countries with large HIV/AIDS outbreaks, adoption of the new guidance could help patients live longer, healthier lives, WHO official Hiroki Nakatani said in a news release.
—–
Kangaroo Enzyme May Hold Clues to Skin Cancer Prevention
A DNA repair enzyme found in kangaroos may help scientists develop a treatment to prevent skin cancer in humans.
This repair enzyme doesn't prevent skin cancer in kangaroos, but does give their skin additional sun protection that humans lack.
"Other research teams have proposed a 'dream cream' containing the DNA repair enzyme which you could slap on your skin after a day in the sun," said Linda Feketeova of Melbourne University in Australia, Agence France Presse reported. "We are now examining whether this would be feasible by looking at the chemistry behind the DNA repair system."
Feketeova and her colleagues have been studying the impact that the kangaroo enzyme has on sun-damaged human DNA.
"We were quite surprised that the DNA's repair process also resulted in a number of chemical byproducts, which have never been seen before," said fellow Melbourne University researcher Uta Willie, AFP reported. "Our plan is to study these products to understand if the DNA repair enzyme could be incorporated into a safe and effective method for skin cancer prevention."
—–
Magnetized Discs Kill Cancer Cells: Study
Minute magnetized discs can disrupt the membranes of cancer cells and cause them to self-destruct, a new study says.
The discs, which are one-millionth of a meter in diameter and about 60 billionths of a meter thick, are made from an iron-nickel alloy and move when exposed to a magnetic field. This movement damages cancer cells, Agence France Presse reported.
In laboratory tests, researchers found that subjecting the discs to a low magnetic field for about 10 minutes was sufficient to destroy 90 percent of cancer cells.
The findings appear in the current issue of the journal Nature Materials.
"This provides an elegant and rapid technique for targeting tumour destruction without the side effects associated with systemic treatments such as chemotherapy," Jon Dobson, of Keele University in Great Britain, wrote in an accompanying commentary on the study, AFP reported.
​