Diabetes Drugs Avandia, Actos Tied to Fractures in Women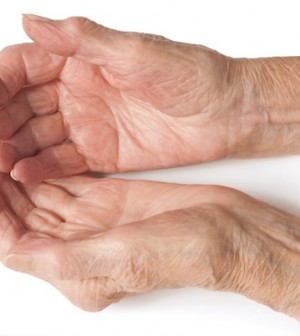 MONDAY, Feb. 15Women who take diabetes drugs known as thiazolidinediones, which include Avandia and Actos, are at a greater risk of bone fractures, a new study finds.
Women who took a thiazolidinedione drug for a year were 50 percent more likely to suffer a bone fracture than patients who didn't take the drug, the researchers found. Women older than 65 were most vulnerable, with a 70 percent higher risk.
"Older women are already at a higher risk of osteoporosis and osteoporosis-related fractures, which might explain why they appeared to be the most affected," study senior author Dr. L. Keoki Williams, of the Center for Health Services Research at Henry Ford Hospital, said in a news release.
Thiazolidinedione drugs — which include pioglitazone (Actos) and rosiglitazone (Avandia) — help people with type 2 diabetes better control their blood sugar levels. The drugs work by lowering resistance to insulin and cutting the amount of glucose made by the liver.
But doctors have worried in recent years about reports linking the drugs to bone loss and higher risk of fractures.
The researchers studied 4,511 patients who filled at least one prescription for a thiazolidinedione between 2000 and 2007 at Henry Ford Hospital. Men were not found to be at higher risk of fracture in this study group, the study authors noted in the news release, although other recent research has suggested such a link.
The findings are published in the February issue of the Journal of Clinical Endocrinology & Metabolism.
The drugs "may put some patients at increased risk for other health issues, and I encourage patients to talk with their physician about other suitable options," Williams added.
More information
The U.S. National Library of Medicine has more about thiazolidinediones.
Source: HealthDay
​