Both High, Low Levels of Vitamin D in Older Women May Be Problematic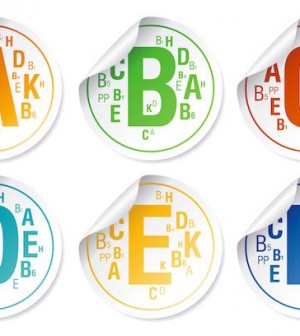 THURSDAY, Dec. 9 (HealthDay News) Both low and high levels of vitamin D are associated with increased risk of frailty in older women, a new study finds.
Researchers measured vitamin D levels and assessed frailty in thousands of women aged 69 and older. The risk of frailty was lowest among women with vitamin D levels between 20 nanograms and 29.9 nanograms per milliliter and highest among women with vitamin D levels less than 20 ng/ml and more than 30 ng/ml.
The study has been accepted for publication in the Journal of Clinical Endocrinology & Metabolism.
Vitamin D deficiency and frailty are common with aging. Many experts recommend monitoring vitamin D levels in older adults and prescribing vitamin D supplementation if levels are less than 30 ng/ml. But these study findings raise questions about that practice.
"Vitamin D supplementation has grown in popularity, yet the association between vitamin D status and risk of adverse health outcomes in older adults is uncertain," lead author Dr. Kristine Ensrud, a professor of medicine and epidemiology at Minneapolis VA Medical Center and the University of Minnesota, said in an Endocrine Society news release.
The industry-sponsored Vitamin D Council, in fact, recommends a "minimal acceptable" blood level of 50 ng/ml. But, Ensrud noted, "Our study did not find that higher vitamin D status [more than 30 ng/ml] was associated with lower subsequent risks of frailty or death. In fact, higher levels of vitamin D were associated with increased likelihood of frailty."
"Our results indicate that well-designed large randomized trials of sufficient duration are needed to accurately quantify health effects of vitamin D supplementation, including whether or not supplementation reduces the incidence or progression of frailty in older adults," Ensrud concluded.
More information
The American Academy of Family Physicians offers health tips for people over age 60.
Source: HealthDay
​