Cigarette Smoke May Up Cancer Risk By Interfering With Genes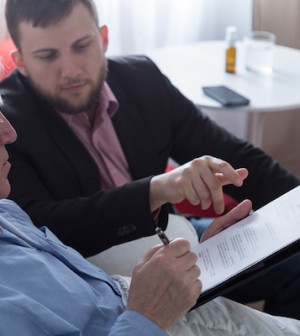 MONDAY, July 19Exposure to cigarette smoke can undermine the immune system and raise the risk for cancer, cell death and metabolic problems by harming gene expression, new research reveals.
Gene expression is a crucial process in which a gene's information is changed into the structures and functions of a cell. The study, conducted by researchers from the Southwest Foundation for Biomedical Research (SFBR), uncovered the association by identifying links between the specific expression patterns of 323 genes (all located within white blood cells) among a pool of 1,240 people including 297 current smokers.
"Our results indicate that not only individual genes but entire networks of gene interaction are influenced by cigarette smoking," lead study author Jac Charlesworth said in a news release from SFBR. "The scale at which exposure to cigarette smoke appears to influence the expression levels of our genes is sobering."
Charlesworth, formerly of SFBR, is currently a research fellow at the Menzies Research Institute at the University of Tasmania in Australia. He and his colleagues published their findings online July 15 in BMC Medical Genomics.
The authors noted that their research, co-funded by the U.S. National Institutes of Health, is the largest study to date investigating smoking's effect on gene expression.
"It is likely that this observed effect of smoking on [RNA biosynthesis] has larger implications for human disease risk," Charlesworth added, "especially in relation to the increased risk of a wide variety of cancers throughout the body as a result of cigarette smoke exposure."
More information
For more on smoking and health risks, visit the American Cancer Society.
Source: HealthDay
​