Three-Quarters of U.S. Jobless Can't Afford Health Care: Report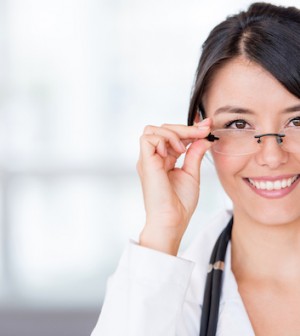 WEDNESDAY, Aug. 24Nearly three-quarters of jobless Americans say they can't afford needed health care or prescription drugs, and about half say they're struggling with medical bills or medical debt, a new report reveals.
Sixty percent of working Americans rely on employer-based health insurance, so when 15 million working-age adults lost their jobs between 2008 and 2010, an estimated 9 million also lost their health insurance, according to the Commonwealth Fund report.
The authors of the report also concluded that when the major provisions of the Obama Administration's health care reform law are implemented in 2014, newly unemployed people will have many more health insurance choices.
But the current lack of options have led to a health and financial crisis for many Americans who lose their health insurance benefits along with their jobs.
For the new report, researchers analyzed data from the 2010 Commonwealth Fund Biennial Health Insurance Survey. Of the respondents who lost their health insurance when they lost their jobs:
72 percent said they couldn't afford to: fill a prescription; get a recommended test, treatment or follow-up; go to a doctor or clinic for a medical problem, or get specialist care.
72 percent said they had problems with medical bills, including: an inability to pay; having to make payments over time to clear up medical debt; being contacted by collections agencies over unpaid bills; and changing their way of life to pay medical bills.
40 percent said medical bills forced them into difficult financial tradeoffs in the past year, such as: 32 percent had used up all their savings; 27 percent couldn't pay for basic necessities such as food, heat or rent; 14 percent accumulated credit card debt; and 9 percent took out a home loan.
"It's clear from this report that losing a job and health insurance simultaneously is a serious threat to a family's health and financial stability," Commonwealth Fund President Karen Davis said in a fund news release.
But she added that "the Affordable Care Act will assure that families already struggling with the devastation of unemployment will still be able to get the health care they need and will be protected if they become seriously ill."
In 2014, Medicaid will be expanded to cover single adults earning up to $14,484 a year and families of four making up to $29,726 a year. There will also be sliding scale premium tax credits for single adults earning up to $43,560 a year and families of four making up to $89,400 a year to obtain private policies through new state insurance exchanges.
People who buy health insurance through the exchanges will be protected against high premiums and won't be able to get turned down due to existing health issues, the authors of the report pointed out in the news release.
The Commonwealth Fund is a private foundation supporting independent research on health policy reform and a high performance health system.
More information
The U.S. Department of Labor outlines health insurance options for people who've lost their jobs.
Source: HealthDay
​