Seeing Letter 'F' May Lower Test Scores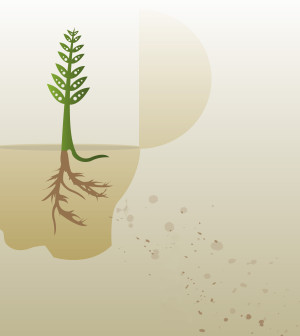 THURSDAY, April 1 (HealthDay News) — Could just being reminded of failure make it a little more likely?
Perhaps, according to a study that found that just seeing the letter "F" prior to a test depressed college students' grades.
Test-takers who saw the letter at the top of their exam, even though it had nothing to do with a grade, scored significantly worse than those who saw an "A" or a "J," the study found.
"The take-home message is that the unconscious is very powerful, and it takes little exposure to make a difference. Little things can set us off in different directions," said study lead author Keith Ciani, an assistant professor of educational psychology at the University of Missouri.
In two experiments, Ciani and a colleague gave SAT-style analogy tests to college students.
In the first experiment, the tests — all the same — had the words "Test Bank ID: A" or "Test Bank ID: F" written on them. Students had to look for the identification letter and write it on their tests.
The students, who didn't know they were taking part in a study of their reaction to letters, got different adjusted average scores depending on which group they were in.
After adjusting the results to account for the influence of possible influences such as prior test scores and gender, the researchers found that those with "F" written on their tests got an adjusted average of 9.42 correct out of 12 possible points, while the "A" group got 11.08.
In the second experiment, 32 students took tests labeled "A" and "F," as in the first experiment, and also some labeled "J." Those who got the "J" test scored worse than the "A" group but better than the "F" group.
It seems that the students see the letter "F" — the sign of a failing grade — "and inherently know the connotation," even if they're not consciously aware of thinking about it, Ciani said.
"A," by contrast, "always means success, and sometimes perfection," he said. "J," by contrast, has no special meaning.
Christopher A. Wolters, an associate professor of educational psychology at the University of Houston who's familiar with the study findings, said they fit in with previous research suggesting "that an individual's thoughts and actions can be influenced by the processing of information that occurs below conscious consideration."
How can students avoid being influenced by outside factors like the letter "F" and not perform more poorly on a test? "I'm not sure they could," Ciani said.
As for teachers, Ciani said they should be careful to use different versions of a test in order to avoid "inadvertently causing students to do better or worse."
And, he said, "if teachers want to adorn their walls with positive messages, I can't say that would help, but I don't think it will hurt."
The study appears in the March 2010 issue of the British Journal of Educational Psychology.
More information
There's help with improving test-taking skills at the Pennsylvania State University.
Source: HealthDay
​