Happy From Your Vacation? It Won't Last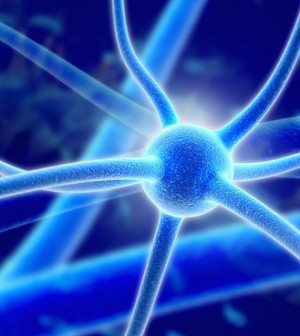 FRIDAY, March 12No matter how cheerful you felt as you wiggled your toes in the sand on that secluded beach, no matter how thrilled you were to finally lay eyes on that Renaissance masterpiece, your vacation bliss won't last long.
Sadly, new research shows the happiness boost many experience while vacationing dissipates soon after they get home to the pile of laundry and overflowing in-box at work.
Researchers from the Netherlands quizzed 974 vacationers about their happiness before and after a holiday trip and compared their answers to 556 who were not planning to travel.
Participants anticipating taking a trip reported feeling happier than people who did not have a trip planned, the team found
But shortly after their return, researchers found no differences in the happiness of those who had vacationed compared to those who'd stayed home.
"Our assumption is that people go back to work, school, et cetera, and quickly fall back into their daily routines, possible even having to do more work than normal as they need to catch up," said lead study author Jeroen Nawijn, a tourism research lecturer at Breda University of Applied Sciences.
Only the group of travelers who described their trip as "very relaxed" seemed to hold on to their happiness for any length of time. Their happiness level was elevated for two weeks after returning, with their happiness gradually decreasing, reaching their pre-trip happiness level eight weeks out.
The study is in the Feb. 10 online issue of the journal Applied Research in Quality of Life.
Happiness researchers said the findings fit with the notion of a "set point" for happiness, or the idea that everyone has a baseline of happiness that we return to after either positive or negative events.
Research has shown people experience an emotional boost from life events, such as getting married, having a child or getting a promotion, but the impact on mood doesn't last, said James Maddux, a professor of psychology at George Mason University in Fairfax, Va.
"Typically, when really positive things happen to people, they have a spike in their happiness, but within a few days, weeks or months they return to where they were before," Maddux said. "The research shows the same for bad events — when bad things happen to people, they have a spike in unhappiness, but they gradually go back to where they were. How long it takes to go back to your set point depends on how positive or how negative the life event was."
One study, for example, showed that brides are happier after their wedding day, but most return to their pre-marriage level of happiness within two years, said Sonya Lyubomirsky, a professor of psychology at University of California, Riverside and author of The How of Happiness.
"People are really good at getting used to the good things in life. You get a raise, get a new car, start a new relationship," Lyubomirksy said. "At first it gives you a boost in happiness, but it's not as intense or as long lasting as you think it will be. It's one of the reasons people aren't very good at figuring out what will make them happy."
In what's perhaps good news for many Americans allotted only two weeks off per year, researchers found that the boost in happiness that came from short trips of less than five days was no different than that gained from longer trips. In fact, researchers recommended vacationers maximize their happiness by taking a few trips throughout the year, even if they are short, instead of one long one.
To get the most out of the vacation, Lyubomirsky recommends seeking out novelty and surprise, such as meeting new people, trying a new food or learning to scuba dive. (The good kind of travel surprises, of course. Not getting your passport stolen.)
Studies have shown that novelty and surprise foster happiness, she explained.
Though there isn't much you can do about having to return to work and routine when you get back, one way of extending those positive feelings about your trip is by thinking about the trip, looking at your pictures and sharing your experiences with others, Maddux suggested. "That's the human connection. We enjoy sharing with people we care about the positive things going on in our lives."
And despite the fact that the "happiness boost" is transient, vacations are still good for us.
"For almost all positive life events, the effect is short-lived, but the effects can be cumulative," Maddux said. "Say you have a meal at a nice restaurant, you feel good afterward. It doesn't have a permanent effect on your happiness. But if we didn't have those positive events, life would be pretty impoverished. Vacations are just one of the things people do for themselves that makes life worth living."
More information
The U.S. State Department's Bureau of Consular Affairs has tips on safe travel.
Source: HealthDay
​