Football Injuries More Likely on Certain Artificial Turf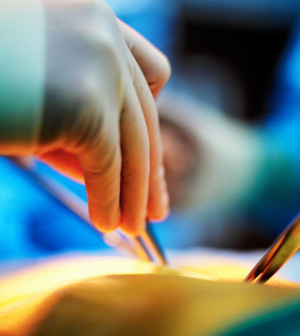 FRIDAY, March 12Pro football players are more likely to suffer certain types of knee and ankle injuries on an artificial turf called FieldTurf than on natural grass, a new study contends.
Researchers analyzed data from the 2002-2008 National Football League seasons and found that teams playing on FieldTurf had an 88 percent higher rate of anterior cruciate ligament (ACL) injuries and a 48 percent higher rate of eversion ankle sprains (foot twists outward).
Per team game, the rate of all reported game-related lower extremity injuries was 27 percent higher on FieldTurf than on natural grass.
"These injuries could be happening for myriad reasons, and we need to further explore and initiate research into exactly why this is happening," study leader Dr. Elliott B. Hershman, chairman of orthopedic surgery at Lenox Hill Hospital in New York City, and chairman of the NFL Injury and Safety Panel, said in a news release.
He added that "many NFL players prefer FieldTurf because it is softer and more comfortable to land on than other playing surfaces such as natural grass, but the more that NFL players play on this surface, the more prone they are to injury. It is important for athletes, coaches, athletic trainers and fans to be aware of this issue."
Speaking to the Associated Press, FieldTurf president Eric Daliere took issue with the findings. He said that recent data published in The American Journal of Sports Medicine by Michael Meyers of Montana State University found lower rates of injury among college football players who played on FieldTurf. That research was funded by FieldTurf and did not look at NFL football, the AP noted.
"Michael Meyers has come to a very different conclusion on a different level and his is a real study, not just a report," Daliere told the AP. "He mentions poorly designed [analyses] and this is the kind of work he does and that the statistical analysis by the [NFL] panel was also flawed."
"I don't put a lot of weight in it and think if is unfortunate it is coming out this way at this time," he said.
According to the AP, nine NFL stadiums now use FieldTurf — Cincinnati, Detroit, Indianapolis, New England, Atlanta, Minnesota, St. Louis, Seattle and New Jersey's new Meadowlands Stadium.
The study was to be presented Friday at the American Academy of Orthopaedic Surgeons' annual meeting, in New Orleans.
More information
The U.S. National Institute of Arthritis and Musculoskeletal and Skin Diseases has more about sports injuries.
Source: HealthDay
​