Study Suggests High HIV Rate Among African Teens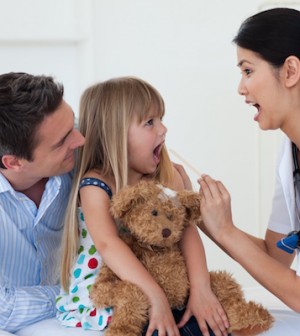 TUESDAY, Feb. 2In a study that highlights the growing crisis of birth-acquired HIV in teens and young adults, new research has found that nearly 50 percent of youths aged 10 to 18 who were admitted to two public hospitals in Zimbabwe were infected with HIV, the virus that causes AIDS.
The HIV-positive adolescents were more likely to have stunted growth, delayed puberty and to have a mother who was infected with HIV or who had died of AIDS, the study found.
The researchers said that 69 percent of HIV-positive adolescents were admitted to the hospital because of infections, such as tuberculosis or pneumonia, compared with 19 percent of youths who did not have HIV. Also, 22 percent of the HIV-infected youths and 7 percent of the HIV-negative youths died while hospitalized.
The study is published online in the February issue of PLoS Medicine.
Few studies have examined the prevalence of birth-acquired HIV in older children and adolescents, Glenda Gray, of the perinatal HIV unit at the University of Witwatersrand in South Africa, wrote in an accompanying commentary. Gray said this might be because it was believed that children infected with HIV at birth were unlikely to survive beyond age 5.
More information
The U.S. National Institute of Allergy and Infectious Disease has more about children with HIV.
Source: HealthDay
​