Obama Proposes $911 Billion for Health and Human Services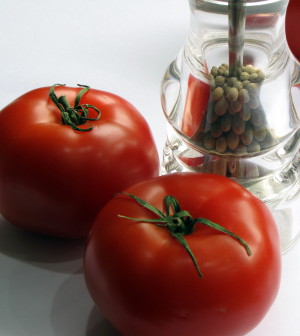 MONDAY, Feb. 1The health-care portion of President Barack Obama's 2011 budget proposal includes $1.4 billion to overhaul the nation's food-safety program, $1.6 billion to expand child-care programs, and $1.7 billion to fight waste, fraud and abuse, Kathleen Sebelius, secretary of Health and Human Services, said Monday.
"Under this budget we plan to provide the health and human services that America depends on more effectively, routing out waste and focusing our programs on results," Sebelius said during an afternoon press conference.
"This budget takes a big step toward a healthier, stronger America," she said.
The total 2011 HHS budget request, which is subject to Congressional approval, is $911 billion, an increase of $51 billion over 2010.
The goal of the proposed budget, according to Sebelius, is to start switching America's health care from a "sickness" to a "wellness" system.
"What we have today is a sick-care system where we wait until something goes wrong to intervene," Sebelius said. "What we are on the road to building is a true health-care system that promises better health all the time."
The proposed budget includes $1.7 billion to fight waste, fraud and abuse — an increase of $250 million over last year's budget. "This year's budget includes an historic investment in cracking down on health-care fraud — the folks who steal from taxpayers, endanger patients and jeopardize Medicare's and Medicaid's future," Sebelius said.
Among other budget highlights, the U.S. National Institutes of Health would get an additional $1 billion in new medical research funds, bringing the agency's total to $32.2 billion for research funds.
There is also nearly $500 million for vaccine research, including finding better ways to produce vaccines faster.
With memories of recent threats to food safety still fresh, the new proposal includes $1.4 billion — an increase of $327 million — for improved food safety, to be shared by the U.S. Food and Drug Administration and the U.S. Centers for Disease Control and Prevention.
There's also increased funding for bio-safety, to protect against disease, natural disasters and terrorist attacks.
"Our ultimate goal is to have the kind of bio-defense system that is so dependable and robust that potential terrorists give up and say, 'It's not worth the effort,'" she said. "And when Mother Nature strikes we are ready to respond."
For the FDA, the budget calls for a 23 percent funding increase from last year, to $4.03 billion. The FDA budget includes measures for improved safety for food, drugs and other medical products, as well as anti-smoking campaigns.
The budget would also increase by $290 million funding for community health-care centers, including funding for 25 new centers. "Thanks to the new investment these centers will provide high-quality primary care for over 20 million people a year — 3 million more than were served in 2008," Sebelius said.
There's also a substantial increase in funding for the Indian Health Care Service. "The principle we are trying to establish in our health-care system is that regardless of race, ethnicity, gender or geography, every American deserves high-quality and affordable care," Sebelius said.
The budget also includes more funding for electronic medical records, with the goal of getting more health-care providers to use e-records, hopefully reducing medical errors, the secretary said.
The budget would also give more money to states to strengthen their health-care systems, Sebelius said.
"The budget is based on our growing understanding that health is influenced by many factors outside of a doctor's office," she said. "Where you live matters, so does what you eat and drink — even what you watch on TV."
More information
To learn more about the proposed HHS budget, visit the U.S. Department of Health and Human Services.
Source: HealthDay
​