Relentless Heat Threatens Your Health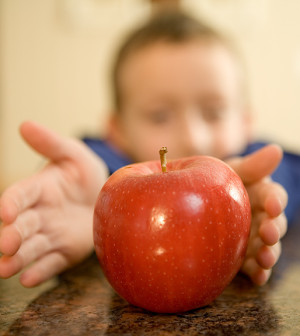 WEDNESDAY, July 7The record-breaking heat wave scorching many parts of the United States is likely to last through the weekend, taxing people's health and utility companies' ability to keep the lights and air conditioning and fans up and running.
And humidity, especially along the East Coast, will rise on Wednesday, only making matters worse, meteorologists say.
On Tuesday, the heat wave, which has been moving steadily eastward across the country, throttled the Atlantic Coast, as temperatures soared past 100 degrees from Virginia to Massachusetts. Records were set in New York City, where it hit 103, and in Philadelphia, where it climbed to 102, according to news reports.
The heat has been taking its toll on Americans from all walks of life. In Massachusetts, Lt. Gov. Tim Murray ended up in the hospital after participating in several Fourth of July parades over the weekend. And the heat was blamed for the deaths of a 92-year-old Philadelphia woman whose body was found Monday and a homeless woman in suburban Detroit, the Associated Press reported.
Every summer, more than 6,000 Americans are hospitalized for heat exposure, and 2005 data put the death toll that year at 180, according to the U.S. Agency for Healthcare Research and Quality.
Hyperthermia — when the body's core temperature soars dangerously high — is the most severe form of heat-related illness and comes with noticeable symptoms.
"You can have a change in mental status, a person is not acting right or they don't make a lot of sense, they appear a little incoherent," said Dr. Benson Yeh, an emergency physician and chief academic officer and vice president of academic affairs at The Brooklyn Hospital Center in New York City.
Yeh said his emergency department has seen several cases of heat cramps recently, but not heat stroke.
Heat cramps are milder symptoms of enduring too much heat but if they are ignored they can lead to more serious problems.
"Typically you get nausea and vomiting, abdominal cramps," Yeh said.
Dizziness, dry mouth, dry skin and fatigue are also warning signs, added Dr. Russell Flood, assistant director of the department of emergency medicine at SUNY (State University of New York) Downstate Medical Center in New York City.
Preexisting respiratory conditions such as asthma can also be ignited by higher-than-average temperatures.
The very young and the very old are most susceptible to heat-related illness, largely because they're less able to identify symptoms and do something about them, experts say.
"Small children and the elderly are most at risk. They usually don't have the capability, especially children, to get themselves out of an overheated environment," said Flood.
Elderly people also have more trouble moving around, making it harder to get up to turn on the air conditioner or to summon help if there's a power outage, Flood said. That's why it's so important to have neighbors check in during hot weather.
And young children have a very immature thermoregulatory mechanism, so they're less efficient at getting rid of heat, said Dr. Martin Finkel, a pediatrician and director of the Child Abuse Research and Education Services (CARES) Institute at the University of Medicine and Dentistry of New Jersey School of Osteopathic Medicine. He noted that most heat-related deaths in children occur in those under the age of 3.
Should you feel the temperature rising, there are steps you can take to minimize the danger:
"The best way to avoid becoming severely ill is to get into a cooler environment, even if that just means half an hour," said Yeh. Air conditioning is the best escape, though younger people in good shape could get temporary relief in the shade, Flood said. New York City, for one, has opened "cooling centers" where people can recuperate in air conditioning.
Avoid strenuous physical activity as that can aggravate heat's effect on your body, Yeh said.
Use cool, damp towels or take a cool bath to lower your body temperature, Yeh advised.
Try to consume about 96 ounces of water on extra hot days, about one-and-a-half times the usual daily recommendation. Avoid caffeine and alcohol, which can dehydrate you. Alcohol also affects the blood vessels, interfering with the body's mechanisms for controlling heat, Flood explained.
Never leave a child unattended in a car, Finkel said. "Ambient temperatures in a car, even at relatively low external temperatures, can heat up very rapidly in 15 to 20 minutes with a closed-car environment," he said. "A window that is cracked open an inch-and-a-half doesn't create enough flow to create a safe environment."
The U.S. Centers for Disease Control and Prevention also recommends replacing salt and minerals lost from the body due to heavy sweating. If you must exercise, drink two to four glasses of cool, non-alcoholic fluids each hour. A sports beverage can replace the salt and minerals you lose in sweat. But, if you are on a low-salt diet, talk with your doctor before drinking a sports beverage or taking salt tablets, the agency advises.
Wear lightweight, light-colored, loose-fitting clothing. And be sure to apply sunscreen of SPF 15 or higher 30 minutes before heading outside, and continue to reapply it based on directions on the package, according to the CDC.
More information
To learn more about protecting yourself in extreme heat, visit the U.S. Centers for Disease Control and Prevention.
Source: HealthDay
​