No Scientific Proof Backing Stricter Tests of Ground Beef in School Lunches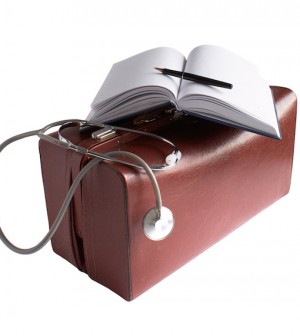 THURSDAY, Dec. 9There's no scientific evidence that stricter testing of ground beef used in school lunches and other federal food and nutrition programs would improve the safety of the meat, according to a U.S. National Research Council report released Thursday.
The authors based their conclusions on a review of the U.S. Department of Agriculture's Agricultural Marketing Service's (AMS) program, which is used to purchase ground beef for the National School Lunch Program, food banks, emergency feeding programs, Native American reservations, and disaster relief agencies.
The AMS buys only from suppliers who meet mandatory processing, quality, traceback and handling requirements and comply with strict limitations on the amounts of E. coli, salmonella and other bacteria in the ground beef. The report authors noted that no outbreaks of E. coli or salmonella associated with AMS ground beef have occurred in more than a decade.
But testing alone cannot guarantee the safety of the meat, the study authors wrote. Proper cooking would provide a greater assurance that the ground beef is safe, according to the report.
The authors noted that some of the AMS ground beef purchasing program requirements are based on expert opinion and industry practices that lack clear scientific proof.
"The report encourages AMS to strengthen its established specifications and requirements for ground beef by utilizing a transparent and clearly defined science-based process," Gary Acuff, chairman of the report committee and professor and director of the Center for Food Safety at Texas A&M University, said in a National Academies news release.
It's important to maintain people's confidence in the safety, quality and nutritional value of meat purchased by the AMS, the report said. However, additional testing would likely lead to increased costs and boost the price of ground beef sold through the AMS program. As a result, schools might look for ground beef on the open market at a lower cost, according to the report.
More information
The U.S. Centers for Disease Control and Prevention has more about food safety.
Source: HealthDay
​