Grades May Suffer When Teens Get Bullied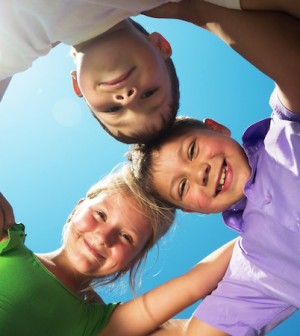 TUESDAY, Aug. 23Bullying may contribute to a drop in high school students' grades, especially if they're black and Hispanic teens who are high achievers, a new study has found.
Researchers compared the grade point averages (GPAs) of 9,590 students from 580 U.S. high schools. The students were asked if they experienced bullying in grade 10.
Compared to kids who were not bullied, kids who were bullied experienced a 0.049 drop in their GPA between grades 9 and 12, according to the study to be presented Tuesday at the annual meeting of the American Sociological Association, held in Las Vegas.
"This effect, though small, is highly significant and suggests that bullying negatively affects GPA even after factoring in previous grades, family background and school characteristics often associated with achievement, which are all variables the study controls for," lead author Lisa M. Williams, a doctoral student in sociology at Ohio State University, said in an association news release.
The effect of bullying was especially strong among high-achieving black and Hispanic students. For example, black students who had a 3.5 GPA in grade 9 and were bullied in grade 10 had a GPA decrease of 0.3 points by grade 12. The decrease was 0.5 points for Hispanic students who had a 3.5 GPA in grade 9 and were bullied in grade 10, the investigators found.
In comparison, the decrease was 0.03 points for white students who had a 3.5 GPA in grade 9 and were bullied in grade 10.
"Stereotypes about black and Latino youth suggest that they perform poorly in school," Williams said. "High-achieving blacks and Latinos who do not conform to these stereotypes may be especially vulnerable to the effect bullying has on grades."
Because this study was presented at a medical meeting, the data and conclusions should be viewed as preliminary until published in a peer-reviewed journal.
More information
The Nemours Foundation suggests how teens can deal with bullying.
Source: HealthDay
​