Foster Kids Gain From Mentoring, Relationship Skills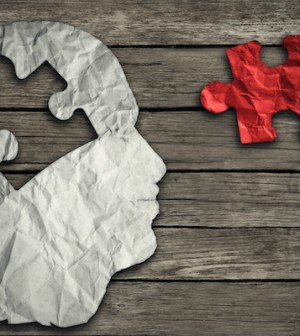 TUESDAY, August 3Mentoring and relationship skills programs can improve the mental health of foster children, a new study from the University of Colorado suggests.
The study appears in the August issue of the Archives of Pediatrics & Adolescent Medicine.
"Children who have been maltreated and placed in foster care are at risk for significant mental health problems including depression, post-traumatic stress, dissociation, social problems, suicidal behavior, attention-deficit hyperactivity disorder and conduct disorders," researchers Heather N. Taussig and Sara E. Culhane, of the University of Colorado, said in a news release from the journal's publisher. "Studies of Medicaid claims suggest that as many as 57 percent of youths in foster care meet criteria for mental disorder."
Despite the need, most foster children who require mental health services do not receive them, the researchers said.
They studied 156 children, aged 9 to 11, in the Denver area who were maltreated and placed in foster care. The children were randomly assigned to either a control group (77 children) who received usual care or to a nine-month Fostering Healthy Futures intervention group (79 children) who received skills development and one-on-one mentoring by graduate students in social work.
The skills development included traditional cognitive behavioral skills, group activities and weekly programs meant to encourage children to practice newly learned skills with their mentors. The goal was to build the children's skills in specific areas such as emotion recognition, problem-solving, anger management, healthy relationships, peer pressure and abuse prevention.
All the children and their caregivers were interviewed at the start of the study, immediately after the intervention, and again six months later.
Six months after the intervention, the children in the treatment group had fewer mental health problems, fewer symptoms of dissociation, better quality of life, and appeared less likely to report symptoms of post-traumatic stress than those in the control group.
"Despite the cluster of risks associated with maltreatment, including poverty, high-risk neighborhoods, parental psychology, substance use and domestic violence, this study suggests that the Fostering Healthy Futures intervention promotes greater life satisfaction and better mental health functioning among maltreated youths placed in foster care," the researchers concluded. "These are important findings, given the dearth of evidence-based treatments for this vulnerable population."
More information
The American Academy of Child and Adolescent Psychiatry has more about foster care.
Source: HealthDay
​