For Teenage Girls, Competition Cuts Both Ways: Study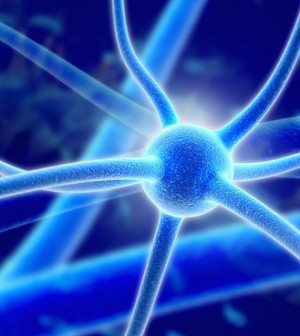 FRIDAY, July 9
For teenage girls, competing to win is linked to more depression and loneliness, and associated with fewer close friendships, the authors of a new study have found.
But competing to excel improves the well-being of both genders, the researchers said.
In fact, the study found that competition can be either good or bad for teens, depending on their gender and what they are trying to achieve.
Researchers defined "competing to win" as trying to dominate and outperform others, and "competing to excel" as performing well and surpassing personal goals.
U.S. researchers analyzed questionnaires completed by 110 high school seniors in Dallas, their best same-gender friends and their parents. The study found that teenage boys scored higher on "competing to win" than girls, and were much less likely to experience depression, loneliness or fewer close friendships as a result.
There were no gender differences for "competing to excel" scores. For both genders, competing to excel was associated with higher self-esteem and less depression, but it had little connection with social functioning.
"The overarching issue this study explored was whether competitiveness as a motivational orientation is good or bad for males and females," according to Dr. David Hibbard of California State University and Dr. Duane Buhrmester of the University of Texas at Dallas.
"The findings clarify, to some degree, western cultures' 'ambivalence' about competitiveness. The view that competitiveness is the road to emotional well-being is supported to the extent that one is talking about competing to improve oneself or excel. On the other hand, if one is talking about competing to win or show dominance over others, then females seem to pay a socio-emotional price," they concluded in their report.
The study findings were released online July 6 in advance of publication in an upcoming print issue of the journal Sex Roles.
More information
Mental Health America outlines what children need for good mental health.
Source: HealthDay
​