Rat Study Sheds Light on Cocaine Addiction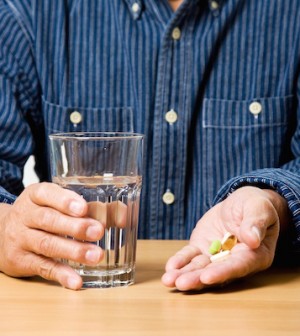 FRIDAY, July 9Researchers report that they've discovered tiny molecules that appear to forestall cocaine addiction in rats and may have the same effect in humans.
The findings, reported in the July 8 issue of the journal Nature, are preliminary, but they "offer promise for the development of a totally new class of anti-addiction medications," said study senior author Paul J. Kenny, an associate professor at Scripps Research Institute in Jupiter, Fla., in a news release from the U.S. National Institute on Drug Abuse (NIDA), which funded the study.
The molecules at issue, known as microRNAs, are a part of RNA and help the body follow the genetic instructions in DNA.
In the study, researchers gave cocaine to rats and discovered that it boosted levels of a specific sequence of microRNA in the brain. The rats disliked cocaine more as the levels went up, but liked it more as they went down.
"This study enhances our understanding of how brain mechanisms, at their most fundamental levels, may contribute to cocaine addiction vulnerability or resistance to it," Dr. Nora D. Volkow, NIDA director, said in the news release.
The findings may help explain why certain people become addicted to cocaine — an estimated 15 percent of those who try it — while most do not, the researchers noted.
At the moment, there's no anti-addiction drug to treat cocaine addicts, said addiction specialist Steven Shoptaw in an interview. But this research comes with a caveat, he added: cocaine addiction in rats fails "to fully account for the complexity of cocaine dependence in humans."
On the other hand, the findings "may be the first steps to describing the long sought-after 'switch'" that transforms cocaine use into cocaine addiction, said Shoptaw, a psychologist at the University of California at Los Angeles.
If the research does result in an anti-addiction drug, it will still be a challenge to convince people to use it, said addiction specialist Dr. Adam Bisaga, an associate professor of clinical psychiatry at Columbia University College of Physicians and Surgeons in New York City.
"Even if we have an effective medication, it needs to be a medication that patients are willing to take," Bisaga explained. "Some extremely effective treatments, such as Antabuse for alcohol dependence, are underutilized because these medications require a lot of effort on the part of the doctor to work with patients to accept this treatment."
More information
For more about cocaine, visit the U.S. National Library of Medicine.
Source: HealthDay
​