Fish Oil Pills Don't Affect Postpartum Depression: Study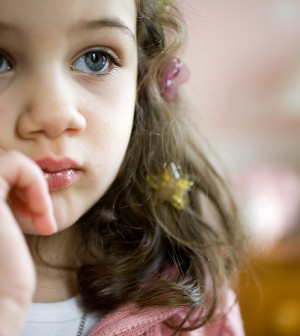 TUESDAY, Oct. 19Although some studies have shown a benefit to mothers and their infants from taking supplemental fish oil in the form of docosahexaenoic acid (DHA), a new Australian study finds no such benefit.
In this large randomized, controlled study of more than 2,000 pregnant women, the researchers found no benefit from DHA in reducing levels of postpartum depression or improving thinking skills (cognitive) and language development in babies.
"Our data suggest that there is no need for apparently healthy pregnant women to take DHA supplements," said lead researcher Maria Makrides, from Women's and Children's Health Research Institute in Adelaide, Australia.
"Further work is needed to determine the potential benefits of DHA supplementation for women with a history or depression and for women at risk of having a premature baby," she added.
The report is published in the Oct. 20 issue of the Journal of the American Medical Association.
For the study, Makrides and colleagues randomly assigned 2,399 women less than 21 weeks' pregnant to receive either daily fish oil supplements containing 800 mg of DHA or vegetable oil capsules containing no DHA. The women took these until the birth of their babies.
The researchers used the Edinburgh Postnatal Depression Scale to assess the mothers' levels of depression and the Bayley Scales of Infant and Toddler Development to assess cognitive and language development in their children.
During the first six months after delivery, there was no clinically significant difference between the groups in the levels of postpartum depression — 9.67 percent among women receiving DHA supplements and 11.19 percent among women receiving no DHA, Makrides and colleagues found. In addition, there was no significant difference between the groups in the number of new cases of depression, they noted.
Among the children, at 18 months after birth, the researchers found no difference in developmental scores between children whose mothers had received DHA and those whose mothers had not.
There was also no difference in other developmental scores for motor development and social-emotional behavior, the researchers noted.
The study did find that significantly fewer infants from the DHA group spent time in the neonatal intensive care unit, compared to infants in the control group — something that researchers attributed to fewer preterm births in the DHA group. DHA supplementation was associated with a "small to modest increase in the duration of gestation," they reported.
One expert pointed to the DHA group's lower rate of preterm birth as a substantial benefit, compared to that of the control group.
Dr. Emily Oken, an associate professor of medicine at Harvard Medical School and author of an accompanying journal editorial, said that "fish is the primary dietary source of DHA and other omega-3 fatty acids, which are critical nutrients in pregnancy" for brain and eye development.
Many women in the United States eat very little fish, and therefore do not consume enough DHA, she added.
In her editorial, Oken charged that the Bayley scale used to measure cognitive development of toddlers in the study was a poor predictor of possible deficits that might not show up until children are in preschool or elementary school.
She also noted that fish oil supplements "are safe, well tolerated, and reduce risks for early preterm birth," which she said is associated with maternal depression. She recommended that pregnant women get the consensus dosage of 200 mg/day of DHA, either by including low-mercury, high-DHA fish in their diets or by taking a daily fish oil supplement.
"An important finding [in the trial] was that fish oil appears to be safe in pregnancy," Oken added.
Commenting on the study, Dr. Gene Burkett, professor of obstetrics and gynecology at the University of Miami Miller School of Medicine said "there has been an overuse of the omega-3 fatty acids — most of it came from nutrition people rather than from solid medical studies."
Burkett said women should eat fish during pregnancy and the concerns about harmful levels of mercury in fish can be gotten around by eating fish with little mercury. "You can't replace fish by using these supplements," he said.
A representative of the health supplements industry took issue with the findings, however.
"Unfortunately in this trial, we have no idea of the DHA status of the mothers at the beginning of pregnancy or when they were evaluated for depression," Duffy MacKay, vice president of scientific & regulatory affairs at the Council for Responsible Nutrition, said in a news release.
"DHA status needs to be adequate throughout pregnancy for women and their infants to receive the many established benefits," he said, adding that "we [also] have no idea of the DHA status of the infants at 18 months when they were evaluated for neurocognitive outcomes. Without measurements of DHA status, it is difficult to draw conclusions from the study and certainly should not provide definitive advice to consumers."
More information
For more information on eating fish during pregnancy, visit the U.S. Food and Drug Administration.
Source: HealthDay
​