Study Confirms It: Booze Impairs Decision-Making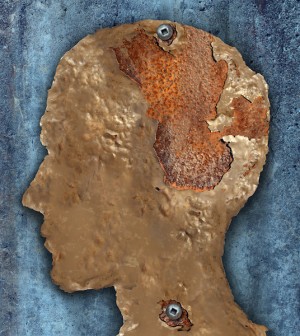 TUESDAY, Oct. 19 (HealthDay News) — A new study confirms what many people may know first- or secondhand: Too much alcohol slows reaction time and increases errors during decision-making.
Specifically, the researchers found that alcohol affects certain brain regions involved in error processing more than others.
The study included 38 volunteers who received no alcohol (control group) or different doses of alcohol in order to make them either moderately or highly intoxicated.
They then took a reaction test, which found no significant difference between the control group and those who were moderately drunk. However, the highly intoxicated volunteers had slower reaction time and more errors than the control group.
The study appears online and in the January print issue of the journal Alcoholism: Clinical & Experimental Research.
"Alcohol is widely consumed in our society today. We know it alters behavior, but surprisingly it is not well studied at the brain level. Once we understand how it is altering the brain, we can better inform the public of the consequences of drinking alcohol," lead author Beth Anderson, a postdoctoral fellow at the Olin Neuropsychiatry Research Center at Hartford Hospital in Connecticut, said in journal news release.
More information
The U.S. National Institute on Alcohol Abuse and Alcoholism has more about alcohol and your health.
Source: HealthDay
​