Bad Behavior in Youth Linked to Chronic Pain Later in Life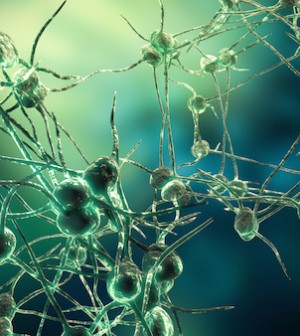 FRIDAY, March 12Children with behavioral problems are at increased risk for chronic pain when they reach adulthood, new Scottish research has found.
The study of nearly 20,000 people born in 1958 found that those with "severe behavior disturbances" between the ages of 11 and 16 were about twice as likely to have chronic widespread pain (CWP) by the time they were 45 as those who didn't have behavioral problems as children.
The association between childhood behavior and CWP was not explained by social class, early reporting of symptoms, or adult psychological distress. The researchers believe a dysfunction in the interaction between the nervous system and hormones that occurs in childhood may have long-term consequences for adult health.
"We know already that severe adverse events in childhood such as hospitalization after a road traffic accident and separation from mothers are linked to CWP in adulthood. In addition, aspects of childhood behavior are strongly related to children reporting CWP. However, until now, it was unknown whether maladjusted behavior in children was a long-term marker for CWP in adulthood. Our study shows that it is," study author Dr. Dong Pang, an epidemiologist at the University of Aberdeen, said in a news release.
"Early life experience, such as emotional stress due to past trauma, may have a lifelong impact on the neuroendocrine system [hypothalamic-pituitary-adrenal axis], which in turn leads to behavioral problems in childhood and CWP in adulthood as well as other mental problems. Further research at molecular and genetic levels are needed to clarify this," Pang added.
The study findings are published in the March 10 online edition of the journal Rheumatology.
More information
The American Academy of Family Physicians has more about chronic pain.
Source: HealthDay
​