Vaginal Gel Cuts Risk of HIV Infection, Study Shows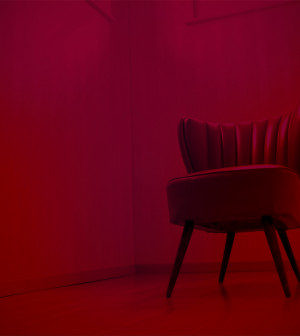 MONDAY, July 19A vaginal gel applied consistently before and after sex reduced the risk of HIV infection by more than half, according to a study presented Monday at the International AIDS Conference in Vienna.
The gel contains tenofovir (Viread), an antiretroviral drug used to treat HIV/AIDS.
"If this was implemented and women in the general population used it in the same way as we observed in the trial, it could avert 1.3 million infections over the next 20 years," said study co-author Dr. Salim S. Abdool Karim. The report also appears in the July 20 online issue of Science.
Despite these promising results, the gel still needs to be further researched, licensed and approved and is not likely to be available to women at clinics any time within the next year or two, said Abdool Karim, who is director of the Centre for the AIDS Programme of Research in South Africa (CAPRISA) and pro vice-chancellor (research) at the University of KwaZulu-Natal in South Africa.
U.S. health officials quickly applauded the findings.
"The CAPRISA microbicide trial results are an exciting step forward for HIV prevention. While these findings may need to be confirmed by other research to meet requirements for licensure by [the U.S. Food and Drug Administration] and other regulatory bodies throughout the world, they suggest that we could soon have a new method to help reduce the heavy toll of HIV among women around the world," Dr. Kevin Fenton, director of the National Center for HIV/AIDS, Viral Hepatitis, STD, and TB Prevention at the U.S. Centers for Disease Control and Prevention, said in a CDC statement.
"Women represent the majority of new HIV infections globally, and urgently need methods they can control to protect themselves from infection. It is also very encouraging that the study found that the microbicide significantly reduced the risk of genital herpes [HSV-2], which is common in developing countries and in the United States, and facilitates HIV transmission," Fenton added.
Almost three-quarters of AIDS cases worldwide are in Africa, especially sub-Saharan Africa. Women represent about half of all HIV infections globally; young women are particularly at risk.
So far, trials of microbicides — compounds to be applied to the vagina or rectum to prevent infection with sexually transmitted diseases (STDs) — have been disappointing.
Eleven trials in the past 15 years have shown no change or even sometimes an increase in transmission rates, said study co-author Quarraisha Abdool Karim, associate director of CAPRISA and an associate professor of epidemiology at the Columbia University Mailman School of Public Health in New York City.
Quarraisha Abdool Karim and Salim S. Abdool Karim are married.
For this study, close to 900 HIV-negative women aged 18 to 40 in urban and rural KwaZulu-Natal, South Africa, an epicenter of the AIDS epidemic, were randomized to take the Viread gel or a placebo gel.
Participants were told to administer two doses of the gel: one within 12 hours before sex and one within 12 hours after sex.
The trial lasted almost three years.
Overall, the gel reduced HIV infection by 39 percent. But in women who had high adherence (using the gel more than 80 percent of the time), the risk reduction was 54 percent, compared to women in the placebo group.
"Without this gel, for every 100 women we may see 10 women being infected in a year," said Salim S. Abdool Karim. "With this gel, we would see only six women being infected."
The gel also reduced the risk of contracting genital herpes by 51 percent, a factor which could slow the spread of HIV even further, given that people with genital herpes have double the risk of getting HIV, said Salim S. Abdool Karim.
The gel appeared to be less effective after 18 months. "We think the diminishing protection is largely due to diminished adherence," said Salim S. Abdool Karim, although this is not proven.
"I think one of the differences is that all the other products were surface-active. They needed to be on the surface of the vagina sufficiently available and sufficiently well-spread in order to prevent HIV infection," said Salim S. Abdool Karim. "Tenofovir is not surface-active. It goes into cells which HIV will be targeting so it acts at a different point in the pathogenesis process."
In their quest to get the gel on the market and widely used, the researchers will be enlisting the help of marketers.
"This is simply a cylindrical white plastic tube. You can't get anything more unattractive," said Salim S. Abdool Karim. "Even Coke would have gone bankrupt if they had adopted this approach to their marketing. We only made this gel for the study. I think the future is going to involve making this gel sexy, making this gel something that is part-and-parcel of the sex act, that enhances sex. Packaging is part-and-parcel of addressing the adherence issue."
More information
The U.S. Centers for Disease Control and Prevention has more on HIV/AIDS.
Source: HealthDay
​