H1N1 Pandemic Flu Even Milder Than Seasonal Strains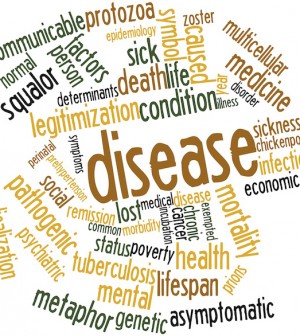 TUESDAY, Sept. 7The H1N1 pandemic flu, which swept across the United States last year, was actually no more serious than most seasonal strains, a new study confirms.
According to the U.S. Centers for Disease Control and Prevention, there were 43 million to 89 million cases of the H1N1 pandemic flu in the United States from April 2009 through April 10, 2010. Of these, an estimated 274,000 were hospitalized and 12,470 died.
"We found that the pandemic H1N1 virus disproportionately affected children and young adults, but the symptoms and risk of most complications were similar to those of seasonal influenza viruses," said lead researcher Dr. Edward A. Belongia, from the Marshfield Clinic Research Foundation in Marshfield, Wisc.
In fact, children, young adults, pregnant women and people with underlying chronic medical conditions had a higher risk of hospital admission and serious complications when infected with the pandemic virus, the researchers noted.
However, whether the pandemic flu was deadlier or caused more critical illness than the simultaneously circulating seasonal strains has not been studied until now, Belongia noted.
"One implication is that the higher incidence of death or serious illness from the pandemic H1N1 infection in other studies may have been due to the high level of transmission in susceptible children and young adults rather than greater virulence of the pandemic virus," he said.
However, this study did not address specific high-risk populations such as pregnant women, Belongia said.
The report is published in the Sept. 8 issue of the Journal of the American Medical Association.
For the study, Belongia's group compared the H1N1 pandemic flu with the seasonal H1N1 flu, as well as the H3N2 seasonal flu.
Out of 6,874 people who agreed to take part in the study, the researchers found 545 patients with pandemic H1N1 flu, 221 with seasonal H1N1 and 632 patients with H3N2 flu. Ages of these patients ranged from 10 to 25.
A review of hospital records revealed that, among children, H1N1 pandemic flu was not linked to hospitalization or pneumonia compared with either H1N1 seasonal flu or H3N2 seasonal flu.
Among children with H1N1 pandemic flu, 1.5 percent were hospitalized, as were 3.7 percent with H1N1 seasonal flu and 3.1 percent of those with H3N2 flu, the researchers found.
Among adults, 4 percent of those with H1N1 pandemic flu were hospitalized, as were 2.3 percent with H1N1 seasonal flu and 4.5 percent with H3N2 flu, they added.
As for pneumonia, 4 percent of adults with H1N1 pandemic flu came down with the condition, compared with 2.3 percent of those with H1N1 seasonal flu and 1.1 percent of those with H3N2 flu, Belongia's team found.
Among children, 2.5 percent of those with H1N1 pandemic flu developed pneumonia, as did 1.5 percent with H1N1 seasonal flu and 2 percent of those with H3N2 flu.
Influenza expert Dr. Marc Siegel, an associate professor of medicine at New York University in New York City, said that "this confirms what we were noticing from the beginning with H1N1, which is that, structurally, it was a mild virus."
As a mild virus it wasn't any more deadly, Siegel said. It had a predilection for the young and it was expected there would be more serious complications, but there weren't, he added.
Siegel said the virus attacked young people because they didn't have any immunity to it, which is typical with pandemic flu strains.
"Even though it was a mild virus, we didn't have immunity, so that made it somewhat unpredictable," Siegel said. "This study shows that despite our lack of immunity the complications were no greater than the yearly flu. That's a new finding."
This year, it is doubtful H1N1 pandemic flu will be noticed, Siegel said. In the first place, this year's flu vaccine contains this flu strain and in the second place most people are now immune to this strain, because it spread so far and wide, he said.
"I do not expect there to be a problem this year," Siegel said.
More information
For more information on H1N1 flu, visit the U.S. Centers for Disease Control and Prevention.
Source: HealthDay
​