Decline in Adult Smoking Stalls, Alarming Experts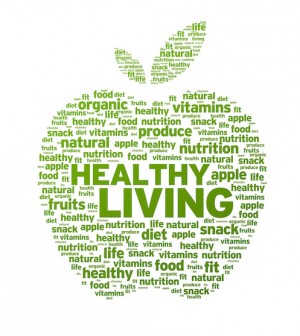 TUESDAY, Sept. 7Although the hazards of smoking are well known, 20 percent of Americans still light up, U.S. health officials said Tuesday.
The number of adult smokers dropped between 2000 and 2005, but the decline has leveled out, according to a new report from the U.S. Centers for Disease Control and Prevention (CDC).
"The 40-year decline in tobacco in the United States has stalled," CDC director Dr. Thomas R. Frieden said during an early afternoon press conference.
"Between 2005 and 2009 there was no further reduction in tobacco use," he said. And despite progress nearly 90 million American non-smokers are exposed to toxic chemicals in tobacco smoke."
Frieden laid the blame for the stalled smoking decline on the doorstep of the tobacco industry.
"The industry has gotten even better at sidestepping laws designed to get people to stop smoking," he said. "They ensure that every cigarette they sell is designed to deliver nicotine quickly and efficiently to keep people addicted."
In addition, the industry uses marketing techniques to get children to start smoking. And they create new products that get around laws to attract new smokers, Frieden said.
More men (24 percent) than women (18 percent) were smoking in 2009, says the report, which also found that people with less education and lower incomes were more likely than others to smoke.
Thirty-one percent of smokers live below the poverty level, and 25 percent never graduated from high school compared with 6 percent of those with graduate degrees, the report says.
Moreover, secondhand smoke remains a serious problem for 88 million nonsmokers. For example, 54 percent of children aged 3 to 11 are exposed to secondhand smoke, and 98 percent of kids living with a smoker have measurable levels of toxic chemicals from cigarette smoke, the report says.
Black nonsmokers are twice as likely as Mexican-American non-smokers and 33 percent more likely than white non-smokers to have measurable exposure to tobacco, the researchers say.
Dr. David L. Katz, director of the Prevention Research Center at Yale University School of Medicine, said a five-year stall in smoking rates suggests both "that those who now smoke may be diehards and tough to convert, and that perhaps we got a bit too complacent way too soon."
"Our goal should be nothing less than the elimination of tobacco use," Katz said. "This report tells us of the need to rededicate ourselves to this cause, and allocate the requisite resources."
Smoking and secondhand smoke exposure led to 443,000 deaths in 2009, making smoking the leading cause of preventable illness and death in the United States, the CDC said.
"These results underscore the need for every state and community to enact comprehensive smoke-free laws that apply to all workplaces and public places, including restaurants and bars," Matthew L. Myers, president of the Campaign for Tobacco-Free Kids, said in a statement Tuesday.
Twenty-eight states, Washington, D.C., Puerto Rico and more than 550 cities have laws requiring smoke-free restaurants and bars, Myers said.
"The high level of child exposure to secondhand smoke also underscores the need for parents to take additional steps to protect children, such as ensuring that homes, cars and other places frequented by children are smoke-free," he added. "For parents who smoke, the best step to protect children is to quit smoking."
Smoking rates vary by region and state. One problem is that states are cutting back on the money they devote to tobacco control programs, Frieden said. "If all states funded tobacco control at the CDC recommended level there would be an estimated 5 million fewer smokers in this country, and that would prevent at least 1 million deaths," he said.
Last year, Utah and California had the fewest smokers. California's comprehensive tobacco control program has resulted in a decline in lung cancer at a rate four times faster than in the rest of the country, the CDC noted.
The good news, Frieden said, is that tobacco use can be reduced. "Tobacco control measures work. Places that implement tobacco control programs get dramatic results," he said.
In Washington state the smoking rates is less than 15 percent, in California it's less than 13 percent and in Rhode Island and Massachusetts it's less than 15 percent, Frieden said.
In addition, those who smoke may be smoking less. "Cigarette sales have declined significantly, especially in 2009 when the federal cigarette tax increased by 61 cents per pack," said Myers.
"This decline in cigarette consumption could be a precursor to declines in the smoking rate, especially if proven tobacco control measures are implemented more aggressively," he added.
More information
For more information on quitting smoking, visit the U.S. Centers for Disease Control and Prevention.
Source: HealthDay
​